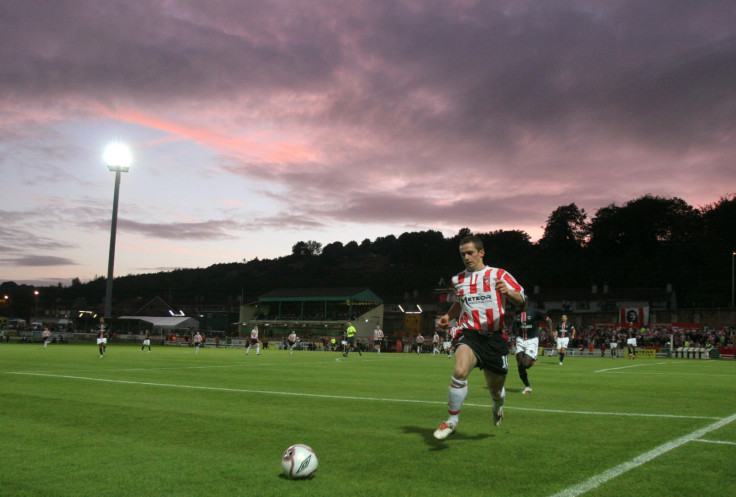 Derry City are in mourning after captain Ryan McBride died suddenly at the age of 27.
McBride was found dead at his home close to the Brandywell Stadium on 19 March, a day after leading Derry City to a 4-0 win over Drogheda, according to Irish broadcaster RTE.
The cause of his death is not yet known.
Tributes have been pouring in from the football world for McBride, who made his debut for Derry City in 2011.
Derry City fans are reported to have gathered at his home in Bluebell Hill Gardens on hearing the news.
"Thoughts tonight with the family of Ryan McBride and everyone involved with Derry City FC," the Irish Football Association said in a tweet.
Derry City chairman Phil O'Doherty said the club were shocked by the news of the centre-back's death.
"This news is so hard to take in," he told the BBC. "He started the season so well and scored a really important goal against Shamrock Rovers recently.
"The players and management staff are in shock and it's an extremely tough time for everyone.
"He was incredibly respected. He was an ideal captain," O'Doherty added.
"He was from the Brandywell area and he just walked across the road to his home after every game."
PFA Ireland said: "We are shocked to hear this evening the passing of our member Derry City captain Ryan McBride. Our thoughts are with his family."
Derry City's game against Limerick on 21 March has been rescheduled as a result of McBride's death.