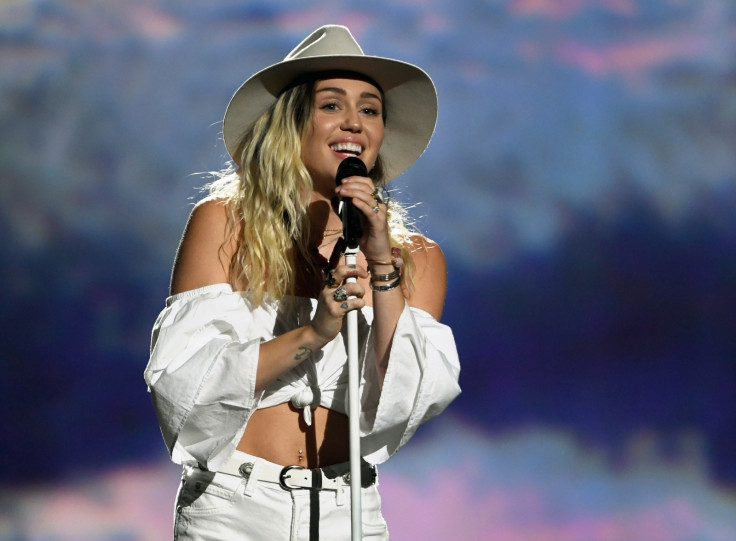 Miley Cyrus' on-and-off relationship with second-time fiancé Liam Hemsworth has been well documented over the years, so could her new break-up song be about him?
The 24-year-old superstar singer releases her new album Younger Now on 29 September, but has released sad love song Week Without You about an unrequited romance.
The song imagines leaving a lover behind in its old school ballad style, with Cyrus singing: "I know that I gave you my heart, but you stomped it to the ground.
"And that's what's got me wondering what it's like to not have you around," the lyrics continue.
Cyrus co-wrote and co-produced the song on the upcoming record, which is a first for the former Disney star.
She said in a statement: "This writing process has been a really different experience because I've never put out an album this way.
"People have been asking me, 'is this like a re-introduction of yourself?' But it's not that at all. Actually, it's more like, I am this person who embraces all my past selves. This album is the most me for right now that I can be."
Despite being settled with 27-year-old Hemsworth in their relationship now, they have famously endured a turbulent relationship that has included several break-ups.
The couple first got engaged in June 2012 before calling it off in September 2013.
Speaking about their split during an interview with Sirius FM, Cyrus said: "I know that everything is happening for the right reasons and I knew that when we weren't together for the first time."
The pair appear to be going strong as Hemsworth shared a cartoon-edited Instagram snap of Cyrus kissing him on the cheek won 12 September with the caption: "Life is way cooler in cartoon."
Cyrus' fans have been reacting to the new track on social media, with one person tweeting: "#WeekWithoutYou reminds me of The Beatles a bit... with a little more twang. I adore it! @MileyCyrus #YoungerNow".
Another said: "omg I love #WeekWithoutYou so glad I preordered #YoungerNow album".
Give the song a listen: