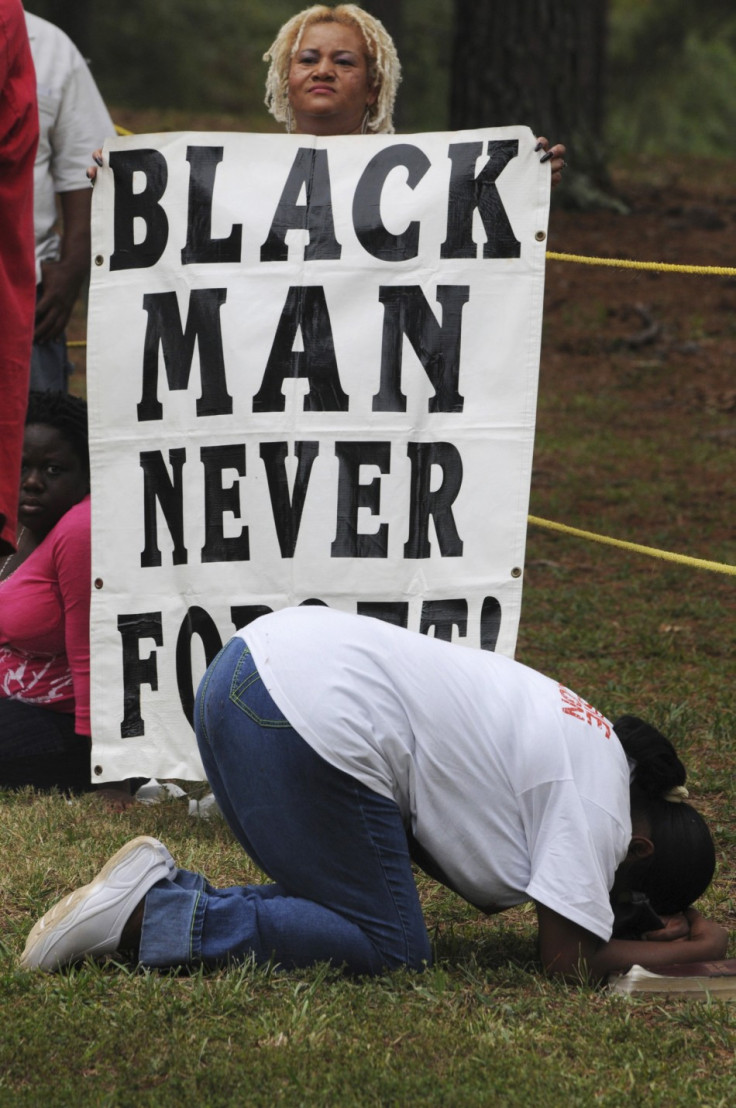 For protesters still reeling from the execution of Troy Davis in Georgia, his death provides yet more evidence that the U.S. should abolish the death penalty.
Protesters are still angry and the case has become for many around the world an example of why the death penalty needs to be abolished. For others, the legal system's unwillingness to spare Davis' life despite no forensic evidence he killed off-duty police officer Mark MacPhail 22 years ago, and no gun found, is proof America's justice system remains biased against African Americans who continue to face prejudice in the U.S. even after passage of the Civil Rights Act of 1964.
Davis maintained his innocence until his dying breath. His supporters included high-profile figures such as former President Jimmy Carter, Archibishop Desmond Tutu and Pope Benedict XVI. Amnesty International and the National Association for the Advancement of Colored People also joined the fight to save Davis' life.
That battle, however, seemed to slip away when the U.S. Supreme Court denied a petition to stay the execution.
Protestors pointed out that several witnesses recanted their testimony against Davis, saying they had been coerced by the police.
Protesters also pointed out what they see as the hypocrisy of the U.S. government, which despite criticising countries like China, Iran or Saudi Arabia or Syria for their human rights abuses, allows certain states to carry out executions.
Other arguments against the death penalty include costs. California. State Sen. Loni Hancock has said it costs an extra $184 million every year to keep the state of California's 700 inmates on death row, compared with the cost of a life sentence without the possibility of parole.
In the U.S., blacks are more likely to receive toughter sentences and end up on death row than their white counterparts. Some still see criminality as being linked to social status, race or ethnicity. Davis was black, MacPhail was white. Others, of course, have argued that such beliefs are too simplistic in a multiplural society.
What the execution of Davis highlights, nonetheless, is the inadequacy of the death penalty sentence. It also shows the cracks in the American legal system, where despite a lack of tangible proofs, a man can be killed.