Trump's Hollywood Walk of Fame star smashed up with a hammer
A man disguised as a construction worker destroyed the five-pointed terrazzo and brass monument.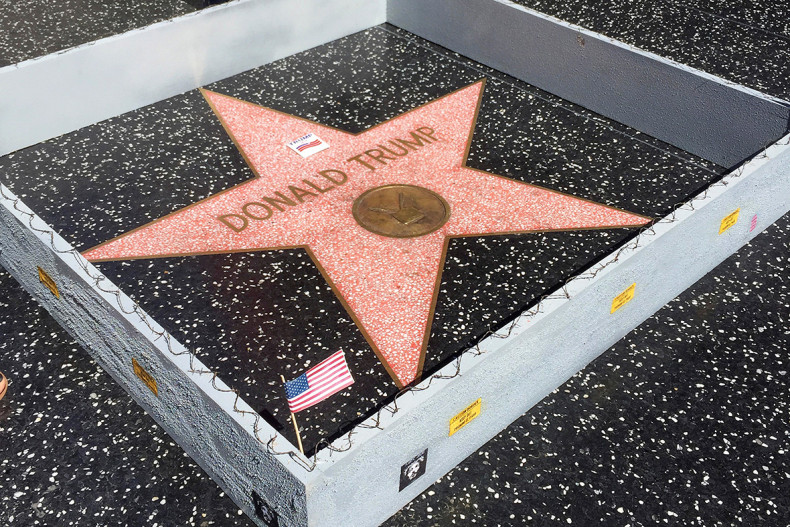 In the early morning hours Wednesday (26 October) a man with a hammer smashed up Donald Trump's star on the Hollywood Walk of Fame in Los Angeles, California.
A man named Jamie Otis, who disguised himself as a construction worker, has come forward to take responsibility for smashing Trump's star before dawn.
Detective Meghan Aguilar told the Associated Press that investigators were called to the scene in the early morning and are investigating. She did not say whether Otis is a suspect.
Otis tells the website Deadline Hollywood that he wanted to completely remove the star so that he could auction it to raise money for 11 women who have accused the Republican candidate of sexual assault.
This is not the first time Trump's star has been vandalised during the 2016 election campaign. It has been spray painted over with a swastika, defecated on and, in March, another man painted a 'mute' symbol over it.
Trump was given the star on Hollywood Boulevard in 2007 for his hit reality TV show The Apprentice.