John C. Inglis, a 28-year veteran of the National Security Agency (NSA) and deputy director between 2006 and 2014, served across multiple presidencies and held a slew of key roles yet one single name appears to haunt his tenure: Edward Snowden.
Following his time as a mid-level NSA analyst, Snowden went rogue back in 2013 by leaking a trove of classified documents outlining a number of surveillance programmes – with names like Prism and XKeyscore – and made his disclosures (and escape) the year prior to Inglis' retirement.
To the former deputy head, Snowden is not a whistleblower and may indeed be an unwitting pawn of the Kremlin. Sitting calmly in the British Museum, London, Inglis exclusively told IBTimes UK how the agency was "stunned" by the leak now commonly known as the 'NSA files'.
"Stunned in two ways," he said. "One, that someone would be audacious enough to release that amount of information, and two that it so misrepresented what the NSA was really doing. When it was all said and done there was a certain anger that came with that.
"We were engaged in a dialogue that we were not totally prepared for," he admitted, before adding that staff couldn't "suffer the indulgence" of carrying on being angry. "We had to remind ourselves that we had a higher purpose – to defend the nation and allies of that nation," he said.
In many ways, Snowden has controlled the narrative around the surveillance systems he exposed to journalists Glenn Greenwald and Ewen MacAskill three years ago. The leaks showed how intelligence agencies were collecting metadata – phonecalls, emails and web records – on a massive scale.
Yet Inglis firmly believes that history will remember the NSA in a good light. "I think NSA is in the right place and I think history will judge that it was in the right place," he said, before conceding that "it will also judge that it wasn't transparent enough about what it was doing."
NSA leaks strike again
In light of this, you would expect that in a post-Snowden world, the NSA would have sufficiently bulked up its internal security to mitigate similar embarrassment from another agency insider. Last month, a 51-year-old man called Harold Martin changed that.
Martin, himself a NSA veteran of sorts, is a Booz Allen Hamilton contractor now being prosecuted by the US federal government under the Espionage Act for "hoarding" terabytes of documents classified secret and top secret – some detailing sophisticated computer 'exploits' used to crack technology.
"It's not another Snowden but it is another insider and perhaps that is the more worrying issue," Inglis told IBTimes UK. "Whatever failures occurred around Snowden were likely also occurring around this guy.
"To some degree you can argue that 'yes, we eventually caught him' but [the thing about] catching someone like Martin is that you have to let him get out of the building with that amount of material – that's not a system that you should feel comfortable with."
There has been some deliberation over whether Martin is linked to The Shadow Brokers – a mysterious entity that published a slew of computer exploits reportedly used by the NSA's alleged Equation Group hackers to manipulate Cisco, Fortinet and Juniper network gear.
"In an increasingly interconnected world it's going to be impossible for NSA [...] to keep a perfect hold of its secrets, especially when it has to interact with the outside world," Inglis said, interestingly never outright denying the Equation Group is linked with the agency.*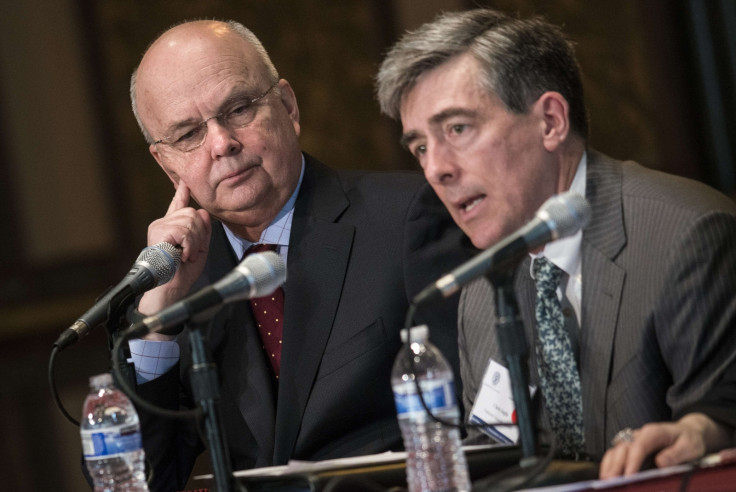 Does the NSA have too much power or not enough?
Many critics of the NSA – or of alleged mass surveillance in a broader sense – argue the powers deployed are too invasive, too wide in scope and too unregulated.
"I think it has what it should have, and no more", he told IBTimes UK. "The question is not what capability it might wield but what capability does it actually wield."
"When you kind of look at the initial release of information by Edward Snowden, he released something called the Secondary Order which essentially said to a company 'give NSA all of the telephone metadata into and across the United States'.
"Pretty concerning, I mean anybody would be concerned about an order of that magnitude. [But] what it didn't talk about was 'for what purpose' and 'with what constraints and controls' which is inherent with how the government is established. Turns out that was in the Primary Order – Snowden didn't release the Primary Order."
All roads lead to Snowden
In many ways, it seems some NSA officials – Inglis included – may still be somewhat reeling from Snowden's apparent betrayal. In conversation, it often seems like all roads lead to Edward. Perhaps inevitably, talk has now turned to his motivations and if he is now working for the Kremlin.
"He has been [in Russia] for quite some time and his participation – implicit or explicit – in a Russian endeavour to seed doubt, misinformation and to essentially tease out some cracks in what we used to call the western alliance is clearly visible," he said. "I think that makes him complicit in that whether he likes it or not.
"It's hard to imagine that an intelligence service of that high calibre would not find some way to take advantage of the presence of somebody who actually was inside NSA and CIA and tease out [...] what insights they might get. Whether he likes it or not he is an unwitting tool of the Russian information operation."
The rise of Trump
When Snowden was first interviewed for The Guardian in 2013, he warned about a hypothetical future in which American citizens living under surveillance would suddenly find it impossible to oppose the power of a future presidential administration. He said it could be "turnkey tyranny."
So, with the rise of Donald Trump, who previously dared the Russian state to hack into the private emails of a rival presidential candidate, what would the NSA look like under his reign? "Wouldn't be much different," Inglis said bluntly.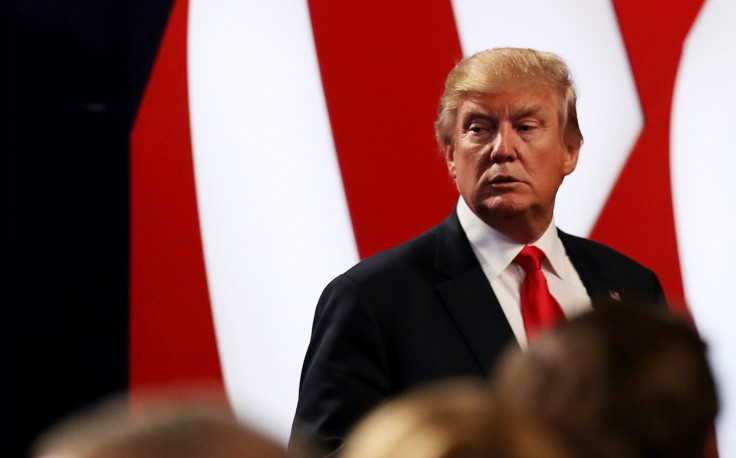 "Across NSA's history it has largely been agnostic, sometimes ignorant, of what political power happened to be in at that moment," he continued.
"The fundamental charge at the NSA – independent of any member of the federal bureaucracy is to not work for the president or defend the president's interests but to defend the constitution. And we make a big point of that.
"So under a Donald Trump, even if he were to attempt to abuse or misuse the NSA the right answer has to be, will be, should be – no. You have the obligation to say no. That's what it means for every US member of the military, every member of the federal bureaucracy, to take an oath to the constitution. I can cite it from memory."
---
*Inglis did note the NSA has never confirmed the legitimacy of The Shadow Brokers exploits. The former deputy director was in London to talk insider threats with tech firm Securonix and this interview was conducted prior to a media Q&A.