Donald Trump's millionaire son-in-law, Jared Kushner, has been picked to become a member of the US president-elect's inner circle of advisers.
Trump's transition team have confirmed Kushner's appointment, saying he will "work closely with Chief of Staff Reince Priebus and Chief Strategist Stephen K Bannon".
In the statement, Trump calls Kushner "a tremendous asset and trusted advisor".
Priebus said: "Jared is a visionary with a rare ability to communicate with and assemble broad coalitions of support. His entrepreneurial mindset will be a great asset to the team as well as his open mind, adaptability and keen intellect."
News of Kushner's selection first emerged when Mike Allen, one of the co-founders of Politico told MSNBC's Morning Joe on Monday (9 January): "The lawyers have found that he can go in, he'll be senior adviser."
Kushner is already organising the details of who to name "for his own staff", Allen said. With the position Kushner "instantly becomes one of the biggest players in the West Wing and, therefore, one of the most powerful people in the world".
Kushner, 35, is married to President-elect Trump's eldest daughter, Ivanka, and his property holdings in New York, and ownership of the New York Observer, have contributed to his $200m (£165m) fortune. During his father-in-law's election campaign he acted as one of his campaign managers.
Trump originally wanted to name each of his closest children to help head up his transition team. But barricades to Trump naming any of his family members to prominent positions in the transition team or his administration have cropped up because of a 1967 federal law that bars public officials from employing relatives.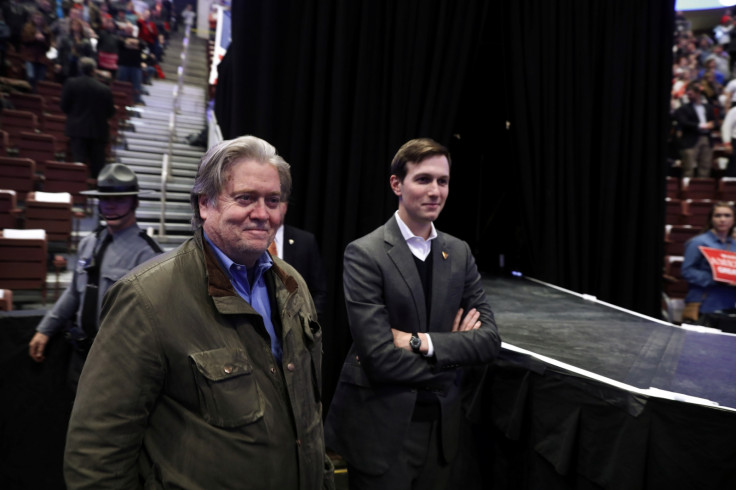 Kushner will join Counselor to the President Kellyanne Conway, Priebus, and Chief Strategist Steve Bannon as some of Trump's closest advisers. He "is the person who is the best barometer of what you can sell to Donald Trump".
Allen said a source close to Trump told him, because: "Donald may yell at him but he knows he is still there at Thanksgiving dinner".
This story has been updated with confirmation from Trump's transition team.