Top Trump adviser says Russia failed to sway US election results
There's 'no evidence' that Putin's plan to sway the election worked, Kellyanne Conway insists.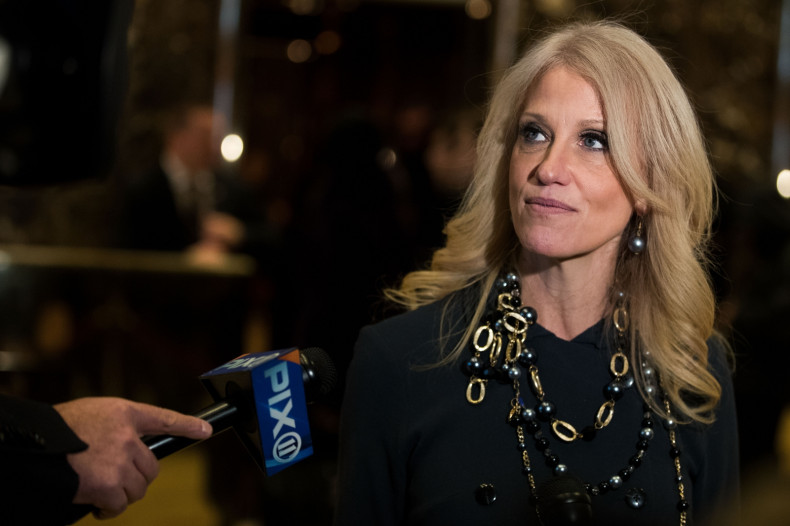 Russia "did not succeed" in disrupting the American election according to Kellyanne Conway, one of President-elect Donald Trump's key advisers, in an interview on Meet the Press on Sunday (8 January).
"They did not succeed to embarrassing this country on the world stage," Conway argued. She was responding to an intelligence report Friday which claimed Russian President Vladimir Putin ordered an influence campaign aimed at disrupting the 2016 US presidential election.
"They did not succeed in throwing the election to Donald Trump. That's very clear in this report," Conway told Meet the Press host Chuck Todd.
The report stated that US intelligence agencies, including the CIA, FBI, and NSA, "did not make an assessment of the impact that Russian activities had on the outcome of the 2016 election".
What they did find was that hacks of the Democratic National Committee (DNC), and a subsequent breach of the Democratic campaign, were intended to influence the election. This, they say, was done when stolen Democratic documents were released by Wikileaks and the website DCLeaks.com late in the campaign. They also concluded that Russian state-funded broadcaster RT had waged an information war against the US.
Conway, who will be Counselor to the President in the Trump administration, insisted that "there is no evidence that Russia succeeded in any alleged attempt to disrupt our democracy or in fact to influence the election results" when Todd pressed her on the issue.
Trump's White House Chief of Staff Reince Priebus also appeared on Fox News Sunday to comment on the report's findings. He said that while President-elect Trump "accepts the fact that this particular case was entities in Russia", it was the Democrats' lack of cybersecurity defences that was to blame for the hack.
President-elect Trump had dismissed the idea that Russia was behind the hacks up until he was briefed by the heads of the CIA, FBI, and Director of National Intelligence, James Clapper, on Friday (6 January). Priebus added that "action may be taken" against Russia, but did not indicate what form it might take.
Republican Senator Lindsey Graham urged Trump to "throw a rock" against Russia during a Senate hearing last Thursday (5 January) and said that sanctions imposed against it by President Barack Obama were not enough. In an interview on Meet the Press, Graham urged Trump "to acknowledge that Russia interfered, and push back".
"It could be Iran next time. It could be China," he said. "It was Democrats today. It could be Republicans in the next election."