US President-elect Donald Trump did not attend the 2017 Golden Globes, but he was definitely a major talking point. With the shock of the controversial Republican's victory against Democrat rival Hillary Clinton yet to subside, Hollywood stars used the event to express their disdain over America's perceived bleak future.
Below are just a few occasions Trump became the butt of jokes and barbs during the first major televised award show since the 8 November vote;
Meryl Streep
Although she refused to name names, Meryl Streep let it be known that she took issue with the future president mocking a disabled reporter on his campaign trail. Accepting her Hollywood Foreign Press Association's Cecil B DeMille Award, she claimed his takedown of Serge F. Kovaleski promoted bullying. She said: "There was one performance this year that stunned me. It sank its hooks in my heart. Not because it was good; there was nothing good about it. But it was effective and it did its job. It made its intended audience laugh, and show their teeth.
Hugh Laurie
While Streep expressed her sadness over the prospect of having a 'bully' as the leader of the free world, British actor Hugh Laurie gave Trump credit for ruining future award seasons, predicting that it would be the "last ever Golden Globes".
The 57-year-old star, who picked up an award for Best Supporting Actor for his role in BBC hit The Night Manager, used his acceptance speech not only to call out Trump, but all Republicans. Clasping his statuette, he said: "Thank you first to the Hollywood Foreign Press Association for this amazing honour. I suppose it's made more amazing by the fact that I'll be able to say I won this at the last ever Golden Globes ... I don't mean to be gloomy, it's just that it has the words Hollywood, Foreign and Press in the title."
He added: "To some Republicans even the word 'association' is slightly sketchy. I accept this award on behalf of psychopathic billionaires everywhere."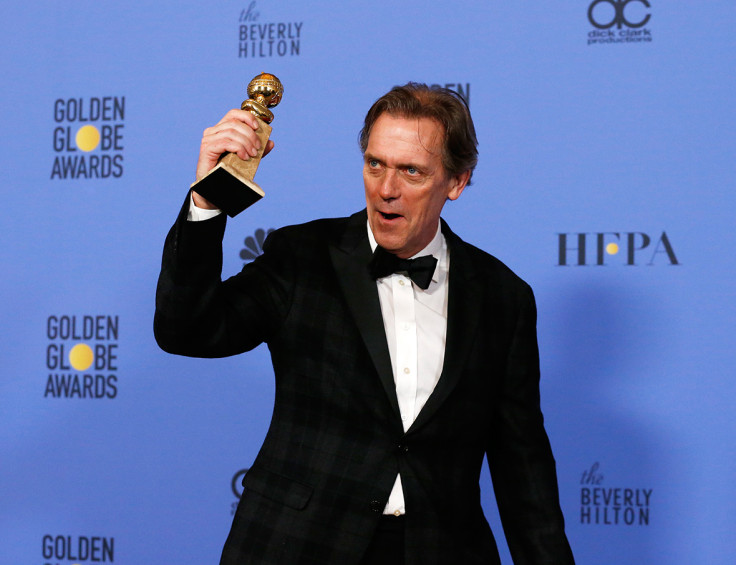 Ryan Seacrest
Even before the show kicked off E!host Ryan Seacrest had already taken a dig at the property mogul on the red carpet in another political statement . While interviewing This Is Us actor Milo Ventimiglia, he made a thinly-veiled reference to Trump's now infamous 'locker room' conversation with Billy Bush. Audio of the 2005 conversation, in which Trump boasted about grabbing women by the "p***y" surfaced in October 2016.
"This is Milo and Ryan locker room talk," he said, to which Ventimiglia quipped. "Very exciting, talking about salad. Oh my god!"
Jimmy Fallon
The chat show host delivered his barbs during his opening monologue when he made a not-so-flattering comparison to sadistic Game of Thrones' character King Joffrey quipping that in 12 days the world would know what life would have been like had Joffrey survived in the HBO fantasy. He then mocked president-elect's highly-publicised rumoured struggle to secure high-profile entertainers for the inauguration.
"The film 'Florence Foster Jenkins' is nominated," Fallon said. "The character has been dubbed the world's worst opera singer and even she turned down performing at Donald Trump's inauguration. It's tough to book."