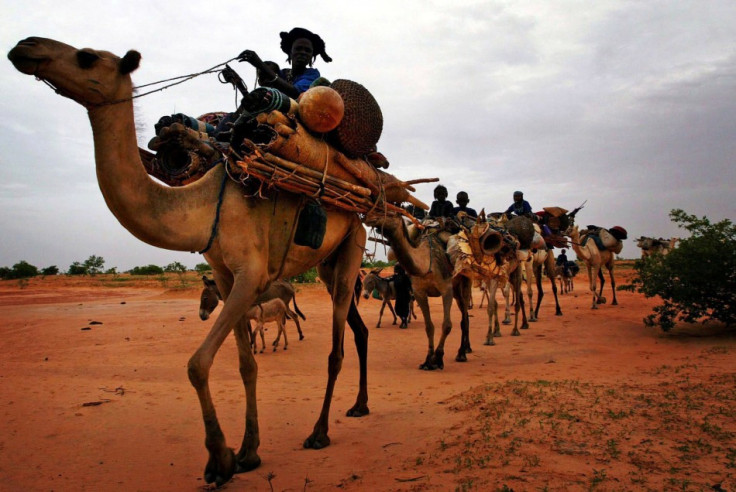 Tuareg rebels under the banner of the National Movement for the Liberation of Azawad (MNLA) have declared independence in the northern parts of Mali.
Ethnic Tuareg rebels have been fighting for long to create a separate desert homeland in Mali's north, which they call Azawad.
The declaration of independence was made through a statement on the website of MNLA and through a spokesman on France 24 television.
"We solemnly proclaim the independence of Azawad from today," AFP quoted Mossa Ag Attaher, the spokeman of MNLA as saying. He also added that the rebels would respect the frontiers of other states.
MNLA also declared a ceasefire from the midnight of Thursday since they have already conquered the area.
"We completely accept the role and responsibility that behoves us to secure this territory. We have ended a very important fight, that of liberation. Now the biggest task commences," said Ag Attaher.
The MNLA executive committee has called on the international community to recognise the new Azawad state.
But the MNLA is not alone in the northern parts of Mali which is in control of the area. Ansar Dine is another group which is led by Iyad Ag Ghaly and is linked to al-Qaida in the Islamic Maghreb (AQIM).
Ansar Dine, is suspected to be behind the kidnapping of seven diplomats from the Algerian embassy on Thursday.
"From what we know, the MNLA is in charge of nothing at the moment. It is Iyad who is the strongest and he is with AQIM," AFP quoted a Malian military source as saying earlier, referring to al-Qaida in the Islamic Maghreb (AQIM).
According to the Algerian foreign ministry, an unidentified group had attacked its consulate in the town of Gao and kidnapped the consul and six staff members.
The group has implemented Shariah law in parts of northern Mali and has reportedly banned music and Western-style clothing in the city.
Mali witnessed a military coup in its southern parts on 22 March in which President Amadou Toumani Toure was ousted from power by the military junta.
The international community fears a humanitarian crisis in the northern parts of Mali as the rebels continue to loot food and medical supplies across the drought-hit region.
Also read: Rebel Mali Soldiers Take Over Presidential Palace in Coup Bid