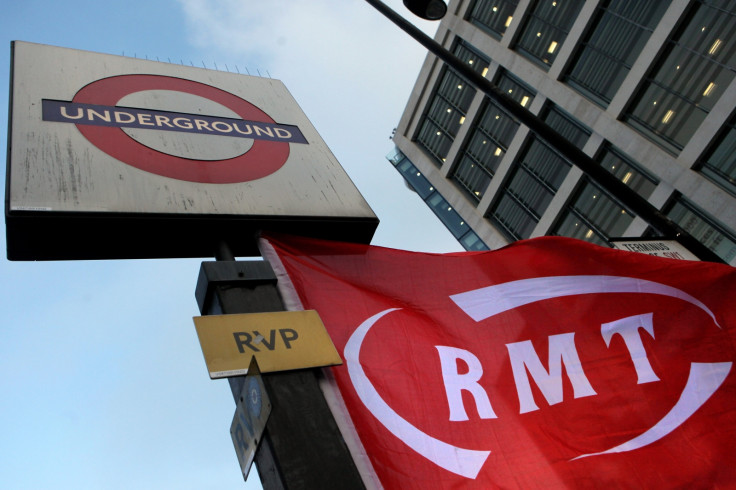 Boris Johnson has blasted the trade unions behind London's 24-hour Tube strike as millions of commuters and thousands of tourists face travel disruption due to the industrial action. The Mayor of London accused Aslef, the RMT and the TSSA of not taking Transport for London's "extremely fair" pay and perks offer to its members as the unions protest against the Underground's new night service.
Johnson, the Tory MP for Uxbridge and South Ruislip, told the BBC's Radio 4 Today Programme that the walk out (due to start at 6.30pm GMT) would be a "great shame" and be a "huge inconvenience for millions". But a trade union negotiator told IBTimes UK that any last-ditch talks were off the cards. Finn Brennan, a London Underground district organiser for Aslef, said there were no discussions planned and Tube management had "made it clear" their pay and perks offer was final.
The remuneration package included a 2% wage increase for all London Underground workers and a £500 ($779) bonus on top as a way to compensate employees for the launch of the night Tube. But talks, held at the meditation service Acas this week, broke down on Monday (3 August) around how much time Night Tube workers will get off over the weekend. London Underground has maintained that its offer is fair but the RMT has gone as far as claiming that the weekend shifts could "destroy" work/life balance for Tube drivers.
Mike Cash, the general secretary of the RMT union, told his members: "You will have received full details of the offer from London Underground and as you will see, it has been re-hashed and re-packaged but continues along the course that London Underground seem intent on, including destroying work/life balance and smashing up long-standing agreements fought for over many years."