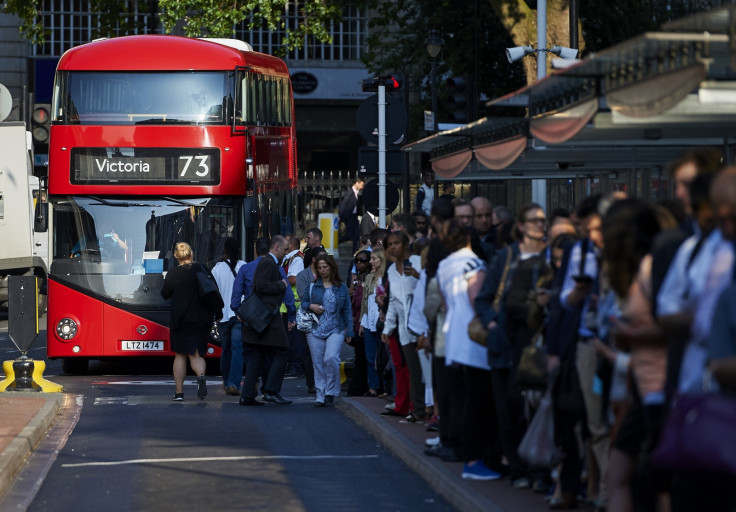 Londoners face more days of transport chaos as union officials threaten to launch further strikes if London Underground fails to offer them a fair deal.
Tube workers went on a strike starting from Wednesday evening and the whole of Thursday over management plans to launch an all-night weekend service starting from September.
The walkout was described by the Financial Times as the most widespread disruption in London in 13 years. A total of 200 extra buses were put on the main tube routes to increase capacity but it did little to ease the transport chaos.
The new schedule will see tube workers having to work more night and weekend shifts. The transport unions have rejected a revised pay offer by the London Underground, which among others, gives workers a 2% rise this year and a £2,000 bonus for drivers on the all-night service, the Financial Times reports.
Talks between London Underground and the unions are expected to resume early next week.
Aslef, which represents the majority of London Underground's 3,500 train drivers, warns that it would go on strike again to get a fair deal.
Finn Brennan, the district organiser at Aslef said: "The strength of feeling among our members is such that we have to take action. Genuinely it's not what we want to do but that's why we're appealing to the company to negotiate."
RMT transport union's secretary general Mick Cash said: Staff feel angry that they are being bullied into accepting new patterns that would wreck work-life balance."
Steve Griffiths, London Underground's operating office said that it was ready to talk at any time to resolve the ongoing dispute.
"We have made a very fair and reasonable offer to our staff but the unions have so far refused to respond or put it to their members," he said, reported the FT.