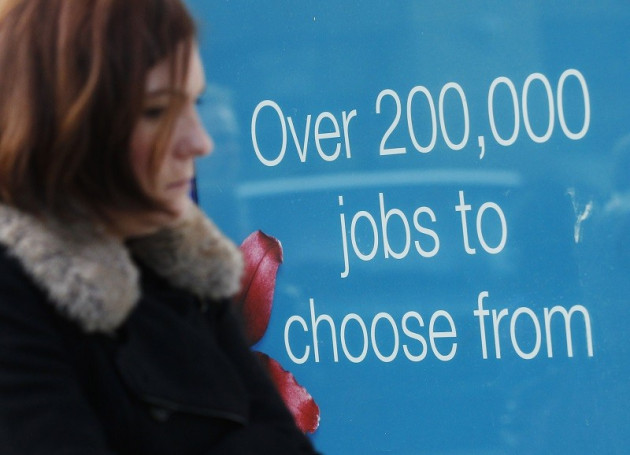 The UK is suffering from record levels of under-employment and the longest real wage squeeze in over a century, leaving job quality close to a 20-year low.
According to the Trades Union Congress' job quality index, which tracks pay rises against the rising cost of living, employment and job quality both rose sharply between 1995 and 2001, stayed constant until mid-2006 and fell sharply during the recession.
But the research revealed the link between rising employment and increasing job quality has broken down in recent years.
The TUC said while the employment rate is back to its 2009 level, job quality has remained close to a 20-year low.
"Working people deserve a fair share of the benefits of recovery. Otherwise, there is a risk that the poorly paid, insecure contracts that were seen as a pragmatic response to recession will become a permanent feature of the labour market," said Frances O'Grady, TUC general secretary.
"We need to see start seeing healthier pay rises and more high quality jobs created. Otherwise, this joyless recovery is going to pass most people by."
The index follows recent analysis by the Office for National Statistics which found that real household disposable incomes have barely risen in the last four years despite the economy growing by more than £60bn.
In addition, another TUC report, The Low Pay Recovery, found that 80% of net job creation since June 2010 had taken place in industries where the average wage is less than £8 per hour.
Jobless Rate
The data comes after official figures revealed that the UK unemployment rate has fallen to 7.6% in the three months to September.
The Office for National Statistics discovered the country's jobless rate fell by 0.2% from April to June 2013.
The research found there were 2.47 million unemployed people aged 16 and over in the period, down 48,000 from April to June 2013 and from a year earlier.
In addition, the employment rate for those aged from 16 to 64 was 71.8%, up 0.3% from April to June 2013 and up 0.6% from a year earlier.
The data found there were 29.95 million people in employment aged 16 and over, up 177,000 from April to June 2013 and up 378,000 from a year earlier.