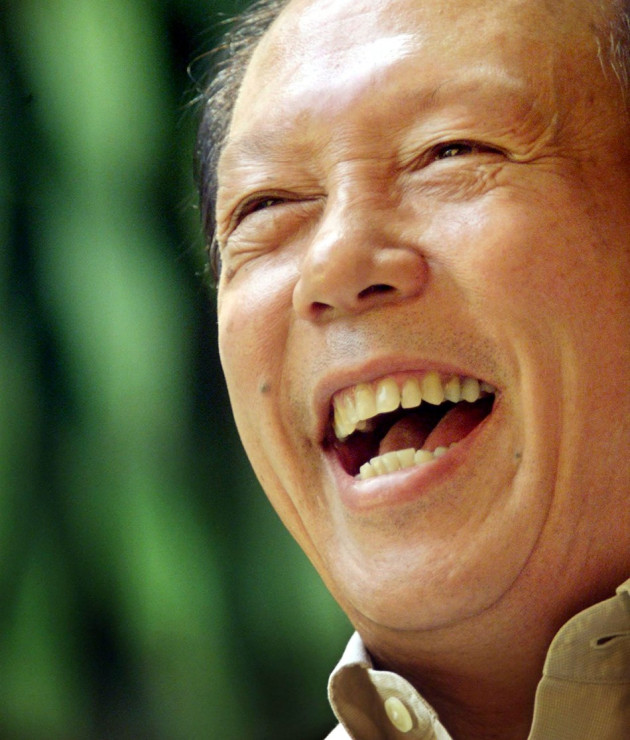 Western economies are "on fire" and need to address fundamental changes to their working and banking cultures, according to former Malaysia Deputy Prime Minister Tun Musa Hitam
In an exclusive interview with IBTimes UK, on the sidelines of the World Islamic Economic Forum in London Wednesday, Hitam pulled no punches when asked for his opinion on the state of economic and political affairs in Europe.
"I always speak my mind," said Hitam as he faced a room full of senior Islamic finance chiefs. "I know people may not like it but I am not a politician anymore and I'm not looking for votes so I can say what I want," he added happily.
He also reminded us of the difference between what politicians have to say when they're gunning for office and when they're actually able to say after being bestowed the highest civilian honour - Tun - by the King of Malaysia.
"When people ask me what I think about the Eurozone crisis, I say it's simple: 'ha-ha'! The Europeans have become so wealthy but alongside that they've become more demanding for less work and more pay," he said, admitting a degree of over-simplicity he says is necessary to reinforce the message. "All over Europe, people have wanted the good life without doing much work and people have spent beyond their means. The West simply measures happiness by being a multi-millionaire and this is the wrong approach, wrong philosophy, as it leads to what has happened in the Eurozone crisis."
"Compare this to China and its soaring level of growth. The Chinese work day and night to get things done and have a different working ethic than to the West. There has to be acceptance of the difference of approaches and move on," he added.
Hitam recalls delivering a similarly blunt appraisal to senior European officials many years ago.
"Austria's minister of trade looked at me strangely and disregarded what I said, but I warned him again about the Western economic culture, coupled with the political issues that the European Union were already feeling with currency parity and new members joining a monetary union without a political cohesion."
Hitam, whose resume includes senior roles in Malaysia's Commonwealth Parliamentary Association, various Commonwealth Missions and UNESCO, says Western banks could learn a lot from Islamic finance principles, many of which have formed the cornerstone of his country's economic success.
"When I was in government, I was part of the decision making process for pushing for Islamic finance in the 1970s and 1980s," he said. "With all the scandals and crises in European economies, people should look to Islamic finance for sound banking principles such as transparency, ethics and non-speculative trading."
Malaysia enjoys a 60 percent market share of the most widely traded Islamic finance product, Islamic-compliant bond known as the Sukuk. According to governmental figures, the $108bn Malaysian Sukuk market is the world's largest.
When asked why Islamic finance was still not more widely adopted in non-Muslim countries, apart from the reasons he just gleaned, Hitam noted that there were several hurdles that Islamic had to overcome.
"The only thing that people are scared about is the word 'Islam.' Yes, the products follow Sharia law but I would say, don't think about that, focus on the underlying principles that are inherently less risky for the investor," he adds.
"The Western economy is catching fire and I say that because it is. With all the scandals and lack of trust from the public and the banks, Islamic finance has not felt the same. Islamic finance is explainable, ethical, clear and transparent but it is a work in progress," he says. "There needs to be further standardisation between the different centres of Islamic finance. Also, there needs to be more education in terms of the products and principles themselves."