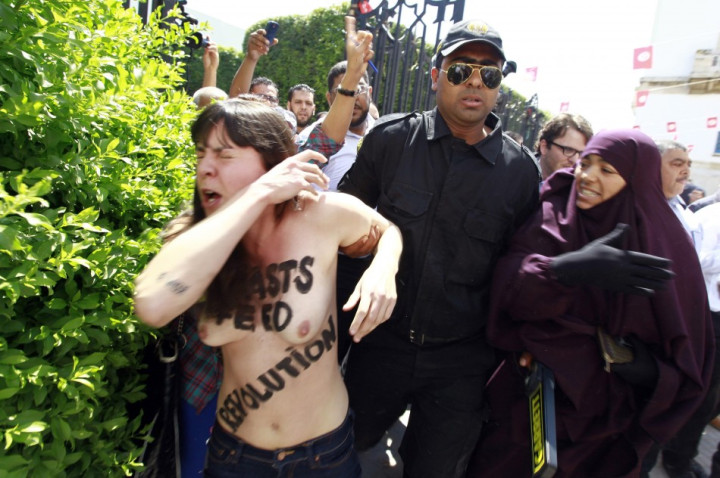 A Tunisian court has sentenced three Femen European activists to four months in prison for indecency and attacking public morals.
The three women, two French and one German, were arrested after they staged a topless protest on 29 May outside the Tunis palace of justice to demand the release of Amina Tyler, a Tunisian feminist protester arrested for being in possession of pepper spray.
"The judge condemned the three Femen activists to four months and one day in prison for an attack on public morals and indecency," Souheib Bahri, lawyer for the women, told AFP.
"I came on May 28 to stage a political demonstration and support Amina. We made our plan on the internet and came from Paris," said Josephine Markmann, one of the three accused.
"Baring our breasts is not intended to cause sexual excitement but is a form of activism," said Marguerite Stern, one of the French women.
The German activist said: "I relish every opportunity to express my political views."
Tyler, who went missing in April after receiving death threats for posing topless with the words "f**k your morals" emblazoned across her chest, was arrested in Kairouan as she protested against the Salafist movement Ansar al-Sharia, which plans to meet in defiance of a government ban.