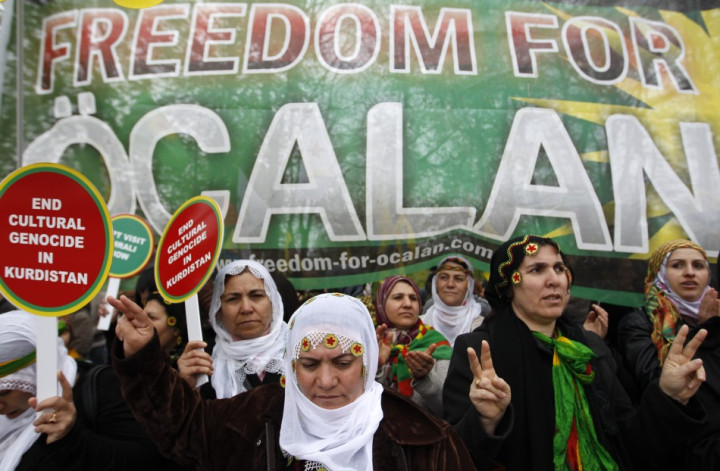 Clashes between Turkish soldiers and Kurdish militants have left at least 26 people dead in fighting at three army outposts in Hakkari province, near the country's mountainous border with Iraq.
Militants of the Kurdistan Workers Party (PKK), which is considered a terrorist organisation in Turkey, the European Union and the United States, launched a simultaneous attack on a local military post in Daglica village.
Eight Turkish soldiers and 18 PKK fighters were killed in the attack.
The latest development came as Turkey is renewing efforts to relieve the oppression of Kurdish minorities, a conflict that has began in 1984 when the outlawed group began seeking a separate homeland for Turkey's ethnic Kurdish minorities.
Signalling an end to decades of discrimination, Prime Minister Recep Tayyip Erdogan announced that the Kurdish language will be taught in public schools as an elective subject.
"If enough students come together, Kurdish can be taken as an elective lesson. It will be taught and it will be learned," Erdogan said, adding it was an "historic step".
Deputy prime minister Bulent Arinc raised the possibility that jailed PKK leader Abdullah Öcalan could be moved from the heavily guarded prison island where he is being held in isolation.
Following the recent surge in violence, president Abdullah Gul convened an extraordinary security summit.
"I curse this treacherous attack," he said in a statement. "The terrorist group wants to sabotage the atmosphere of trust and stability and is continuing its inhumane bloody attacks."
Erdogan urged the PKK to disarm.
"No one should ever make terrorism an issue of bargaining," he said at the G20 summit in Mexico. "There is only one thing to be done and that's for the terrorists to lay down their arms."
Selahattin Demirtas, head of the pro-Kurdish Peace and Democracy Party (BDP) agreed with Erdogan.
"The PKK should stop all kinds of armed activity," Demirtas said. "The government should also halt [military] operations. Let them give a political solution a chance.
"This war must end. The deaths must stop. We can't stand by and watch the youngsters kill each other," he added.
PKK attacks are likely to intensify over the summer, as milder weather in the mountainous southeast of the country make it easier to launch attacks.
The International Crisis Group (ICC) said the rising number of deaths make the past year the most deadly since 1992.
"According to our calculations, more than 500 people have been killed since last summer," Hugh Pope, Turkey/Cyprus project director for the ICG, told the Wall Street Journal. "We can say it has been the most violent year since the [PKK leader] Abdullah Öcalan was captured in 1999."