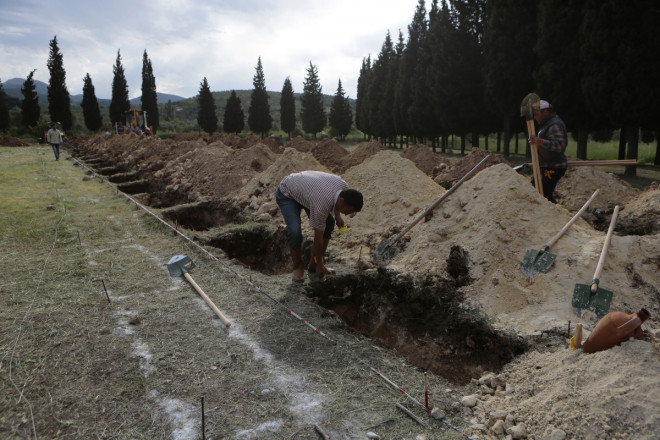 Leaders from across the world have offered condolences to the victims of the Turkish coal mine explosion that has killed at least 274 people so far.
Heads of state from more than 15 countries including the US, China, Russia, South Korea and Germany have expressed their sympathy over the tragedy.
The UN has also offered its condolences and the Secretary-General Ban Ki-moon is expected to send a letter to Turkish President Abdullah Gul shortly.
"The United States stands with Turkey during this period of national mourning," said US State Department spokesperson Marie Harf.
White House spokesperson Jay Carney said: "We are ready to assist the Turkish government if necessary, and we will continue to stand together in this time of tragedy."
Turkey has already declared three days of mourning, beginning on Thursday, to mark the country's worst-ever mine disaster. National flags will fly at half-mast during the period and the parliament will be closed.
British Foreign Secretary William Hague, who is scheduled to hold talks with his Turkish counterpart in London later in the day over the Syrian conflict, has vowed to extend support to Ankara.
He said: "I was deeply saddened to hear the news of the mining disaster in Soma, Turkey.
"My thoughts and sympathies are with all those who are missing, their families, and also the rescue workers working tirelessly to search for survivors of this tragedy.
"The UK stands ready to support Turkey should assistance be required, and I shall discuss this with Turkish foreign minister [Ahmet] Davutoglu at tomorrow's [15 May] London meeting on Syria."
Meanwhile, in Turkey, anger and grief are boiling over in several cities against the government.
Several groups of trade unions in the country have also called for a protest strike following the catastrophe.
Apart from the 274 people killed and the 363 rescued, there are about 150 miners still missing and feared dead underground. Rescue measures are continuing.