Turkey Earthquake: Miracles Emerge from the Rubble [PHOTOS]
A 14-day-old new born has miraculously survived after being trapped for 46 hours in debris after the 7.2 earthquake hit Turkey Sunday, reported the Reuters.
The Turkish rescue workers pulled the baby, named Azra, after hours of frantic digging. Earlier, a nine-year-old girl was rescued after she had spent over 30 hours under the rubble.
In another report, And Mesut Ozan Yilmaz, 18, was found alive after spending 32 hours under the rubble of a tea house. The lucky teenager walked out miraculously with only few minor scratches. "It was like the judgment day," he said, explaining the horror he had just survived.
On Tuesday, the death toll from the quake stood at 366, with more than 1,300 other injured in the country's east after the massive quake struck the province of Van.
Meanwhile, residents of earthquake-stricken areas of eastern Turkey spent their second night outdoors Monday, in freezing temperatures, after towns were rattled by several aftershocks. The death toll is likely to rise as hundreds of people are still missing.
Most of the casualties were concentrated in the towns of Ercis and Van, with officials still looking for survivors and also confirming the fatalities in the villages.
As family members prepared to bury their loved ones and bid farewell to them, others, who had yet to find those dear to them (or at least their bodies), kept vigil by the mounds of concrete rubble. The shocking reality is that the longer it takes to find additional survivors, the less chance there is of their surviving the ordeal.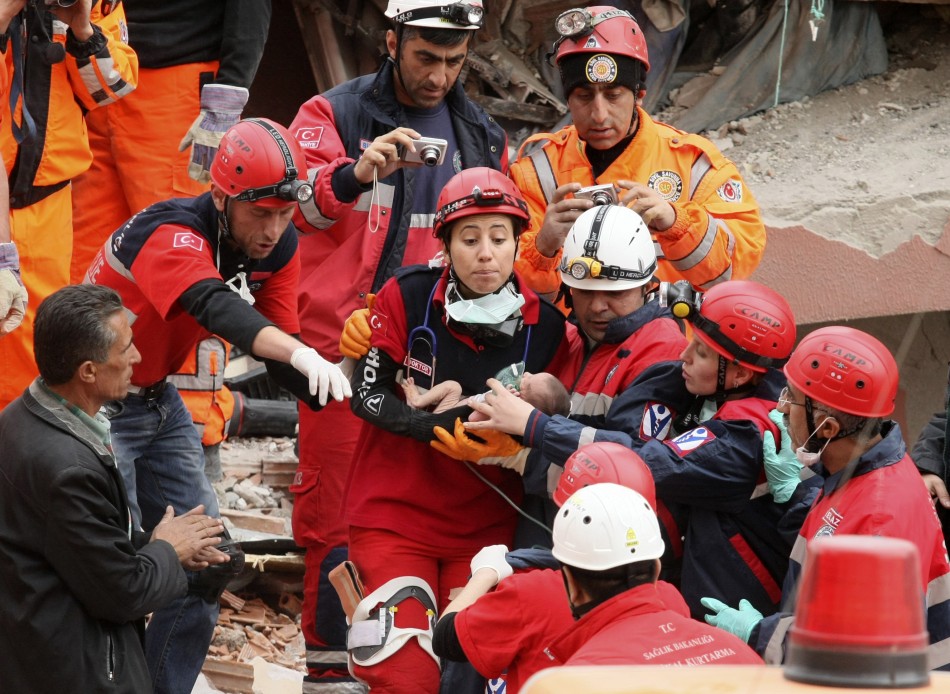 © Copyright IBTimes 2023. All rights reserved.