Turkey's ruling AK Party has decided to replace Prime Minister Ahmet Davutoglu at an extraordinary congress to be held in the coming weeks, pushing the country towards political uncertainty. The move is seen as an effort by President Recep Tayyip Erdogan to consolidate his powers as the head of the state.
Five AK Party officials reportedly confirmed to Reuters that Davutoglu will be removed from office and that he will be succeeded by someone who is more supportive to Erdogan's plans to replace the current parliamentary system in the country with an executive presidency. Davutoglu, who shared a strained relationship with the president, was not in agreement with the plans. Erdogan's opponents believe an executive presidency will give rise to authoritarianism.
The decision to replace Davutoglu came after a nearly two-hour meeting between the two leaders. "The president and prime minister reached [an] agreement on the congress.... I don't think Davutoglu will be a candidate again," one of the AK Party officials told Reuters, adding that the extraordinary congress would be held as early as 21 May and no later than 6 June, which happens to be the first day of the Islamic holy month of Ramadan. The official noted that Erdogan does not want a vacuum of power at the head of the government.
Government spokesman Numan Kurtulmus, Justice Minister Bekir Bozdag, Transport Minister Binali Yildirim and Energy Minister Berat Albayrak, who is Erdogan's son-in-law, are being touted as possible successors, sources close to the presidency reportedly said.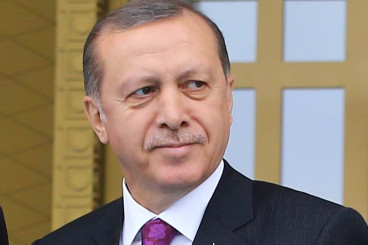 The political turmoil in Ankara comes days after the European Union proposed a visa-free travel for Turkish citizens across Europe. Davutoglu has been trying to forge deeper ties with Europe and the West but his imminent departure has cast shadows over the country's future alliances. Turkey has played a key role in managing the increasing refugee crisis in Europe by taking in many migrants following a deal with the EU. The future of the deal now hangs in the balance as the country awaits a new prime minister.