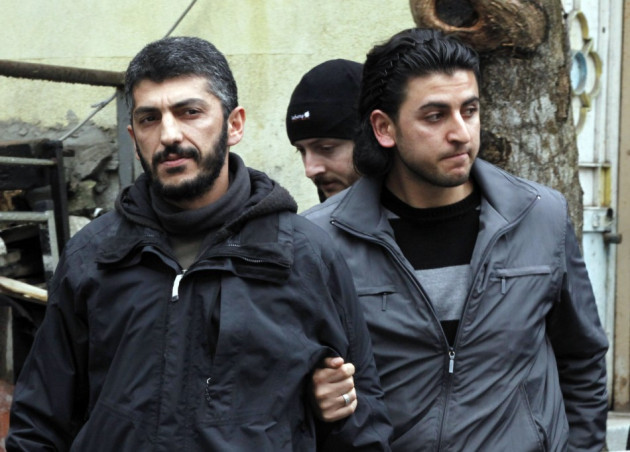 "From now on, everything must be up for discussion and criticism." - Emmanuel Kant
It is really hard to keep yourself updated about the number of arrested, threatened or sacked journalists in Turkey as more and more media workers fall victim to Turkish authorities' unique interpretation of the terms terrorism and propaganda every week.
According to the Platform of Solidarity with Arrested Journalists (TGDP), there are at least 70 jailed journalists in Turkey.
Most who have been imprisoned in connection with their journalistic activities are representatives of Kurdish media and they have been charged with being members, or of working on behalf of KCK, the so-called "urban organisation" of the PKK (Kurdistan Workers' Party).
On 20 December, 2011, the houses and offices of 44 journalists were raided by security forces in what was the biggest mass assault on journalists in Turkey's history.
They were detained for nine months before they could appear in court for the first time.
But Egemen Bagis, minister for EU affairs, claimed on TV: "Those journalists are in jail because they were caught raping or robbing a bank".
Needless to say, no journalist is behind bars for those reasons.
According to the 800-page indictment of the "KCK press" other offences included stories "covering the earthquake that took place in the district of Van, sexual abuse at Turkish Airlines and rape of child prisoners at Pozanti prison [plus] observing and covering press conferences and demonstrations, editors' phone calls with correspondents and columnists, chats [between] journalists about political issues obtained through audio surveillance, getting passports and travelling abroad, illegal organisational news".
The indictment also asserts that those arrested were "members of the press committee of KCK". Prosecutors described media coverage of problems in health services and of rape and sexual abuse in detention as "news that will tarnish the state's image" and charged journalists with "being members of a terrorist organisation".
Looking into the indictment helps us to come to the conclusion that the analysis carried out by the Turkish judicial system is not legal and judicial; it is political. If journalists criticise the government in their coverage of the Kurdish issue or any other issue that could cause trouble for the government, Turkish authorities infer that those journalists should be put on trial.
One jailed journalist is Zeynep Kuris who claimed that Kurdish child prisoners were raped by adult prisoners at Pozanti prison in Turkey. She was granted the journalism award of Metin Goktepe, a dissident journalist tortured and killed by police officers when he was in detention in 1996.
The socialist and Kurdish media have always been under attack ever since the establishment of the Turkish republic. But now even the mainstream media is threatened by the government.
"Whoever says that there is no media freedom in Turkey is lying. Whoever says that there is censorship in Turkey is also lying. The jailed journalists have a different aim, which is ideological. Their real aim is to corrode the government. If journalists exasperate us, we will get angry", Bulent Arinc, vice-prime minister, said in a TV broadcast in August.
Another problem of the Turkish judicial system is its slowness and lack of transparency. Most journalists are detained for months or sometimes years before they can learn what they are accused with. Detainees and their lawyers are sometimes not allowed to have access to the entire case file.
"We have seen that Turkey is using long detention periods and long processes in the courts to punish not only the jailed journalists but also those who have been released and acquitted. Turkey must come to terms with its way of sending critical journalists to jail and instead use the spreading of free information to develop the country," Arne König, president of the European Federation of Journalists (EFJ), said.
Reporters Without Borders has defined Turkey as the world's biggest prison for journalists.
As Albert Einstein said: "The human brain is like a parachute. It has to be open to function." Through such intense pressure on journalists and the public, the government seems intent on blocking the minds of people because even if only one journalist is jailed due to her/his dissident views or even if there is one verbal insult by a government representative against a journalist, it is an attack against every individual and also a clear message to warn them to think twice before they stand up against the policies of the government.
"According to statistics by the European Court of Human Rights, there are still 450 cases pending against Turkey in the field of freedom of expression", Thorbjørn Jagland, secretary general of the Council of Europe said. He added that it had "a chilling effect" on freedom of expression.
In a country where at least 70 journalists have been arrested on terrorism charges, where laws do not protect press freedom and freedom of expression, where many columnists have been fired because they have written articles criticising the government, and where self-censorship occupies the minds of most journalists, what is being judged in courts today is Turkey itself.
Uzay Bulut is a freelance journalist based in Ankara