Turkish President Recep Tayyip Erdoğan has made his final push for voters on the eve of a referendum which would give the authoritarian leader a firmer grip over his country.
If the outcome of the vote on Sunday (16 April) goes in his favour, Turkey's constitution will be changed to scrap the office of prime minister and give Erdoğan greater powers under an executive-style presidency.
He stresses the changes are necessary to combat terrorism and to provide stability following last year's failed coup attempt. However, critics say it would mean a further slide into authoritarianism.
Erdoğan currently has a narrow lead for the "Yes" vote with opinion polls currently suggesting he has a 51% backing to introduce the changes.
Appearing at a rally in Istanbul's Tuzla district on Saturday, he urged voters to go to the polls to ensure he got the result he wanted.
"Tomorrow is very important," he told the crowd, reported Reuters. "You must absolutely go to the polls. Don't forget that the vote is our honour."
Erdoğan held three other rallies across Turkey on Saturday – all decked out with Turkish flags and giant pictures of himself.
"Sunday will be a turning point in the fight against terrorist organisations," Erdoğan continued. "We will finish what we started on 15 July [the date of the failed coup] this 16 April."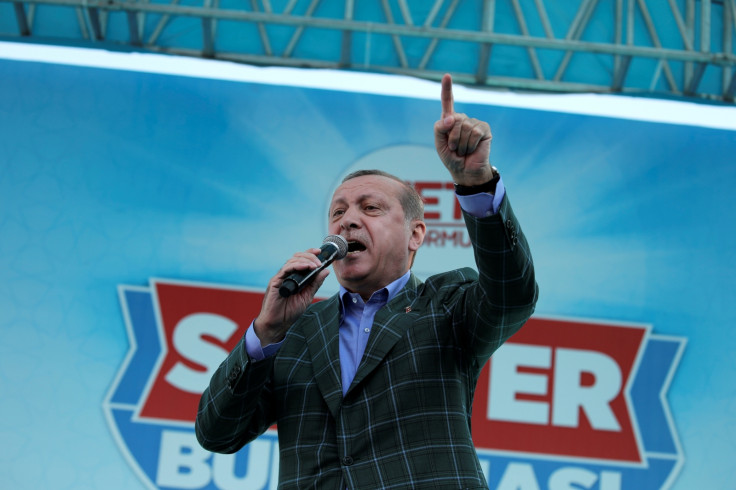 Kemal Kilicdaroglu, leader of the main opposition Republican People's Party (CHP), urged Turkish voters in Ankara to vote "No".
He said that the country was at a crossroads between democracy and a "one-man regime" and that a "Yes" vote would put the country's future at risk.
More than 55 million people are eligible to vote at 167,140 polling stations across the country, according to Reuters.
The referendum has not only captivated Turkey, but has spilled into Europe, where it has caused a political storm.
More than one million Turkish immigrants live in Germany and the Netherlands, and have been eligible to submit postal votes.
Erdoğan has been keen to host rallies in those countries, but they were shut down by authorities over security fears. In response, the Turkish leader has branded his German and Dutch counterparts as "Nazi remnants and fascists".