In what is seen as a bid to emerge as a trouble-shooter in the Middle East, Turkey's President Recep Tayyip Erdogan has held telephone conversations with several heads of state after Saudi Arabia, Bahrain, the United Arab Emirates (UAE) and Egypt severed ties with Qatar citing terrorism.
The Arab world's major powers on Monday (5 June) announced that they were cutting diplomatic relations with Qatar over concerns that it is supporting extremism in the region. Later, Yemen, the Maldives and Libya too snapped ties with Doha.
In order to contain the fallout of the diplomatic crisis, Erdogan called up Qatar Emir Tamim bin Hamad bin Khalifa Al-Thani, Russian President Vladimir Putin, Kuwait Emir Sabah Al-Ahmad Al-Jaber Al-Sabah and Saudi King Salman.
During the phone calls, Erdogan urged dialogue between all the affected countries in order to resolve the differences before the situation spirals out of control. Erdogan promised to make more contacts with the regional leaders as part of his mission.
"The members of the GCC [Gulf Cooperation Council], with whom Turkey is in a strategic business alliance, should solve their problems through negotiation, dialogue, and communication," Erdogan's spokesman said in a statement shortly after the diplomatic crisis, which is one of the worst in recent years, surfaced.
"The two presidents [Erdogan and Russian President Vladimir Putin] discussed the developments around Qatar and called on all interested countries to engage in dialogue with a view to reaching a compromise for the sake of preserving peace and stability in the Persian Gulf area. It was emphasised that the grave crisis in the Middle East requires well-orchestrated efforts and close coordination of the international community in fighting the terrorist threat," the Kremlin said in a statement.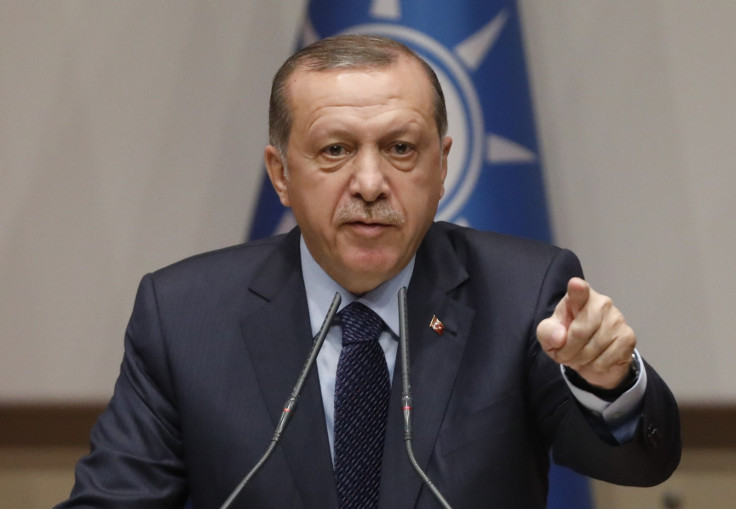 The rift is rapidly widening with various measures such as export and airspace bans on Qatar. Sea and air links between Qatar and some of the Arab world countries are also being cut swiftly plunging Qatar into chaos.
US forces said there will be no change in their stand on Qatar, which is home to Washington's largest airbase in the region, and a key point in the battle against Islamic State (Isis) in Syria and Iraq.