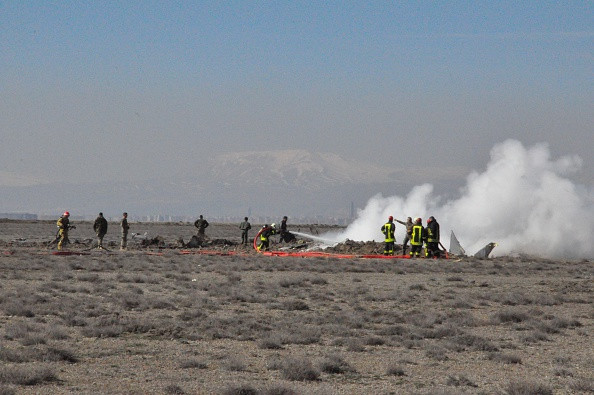 A Turkish fighter jet on a training mission has crashed in central Turkey, killing two pilots on board, officials said.
The F-14 took off from Eskisehir air base on a training flight at 9am local time (5 March), and crashed near the Anatolian city of Konya nearly an hour later, the Turkish military chief of staff said.
Emergency teams were sent to the scene of the crash.
"It crashed in Konya, for unknown reasons. The two pilots are dead. An investigation into the causes of the accident has been started," the statement said, reports Reuters.
It is the third fatal military air accident in Turkey in less than two weeks, with a pair of jets crashing in Turkey's Malatya province on 24 February, killing four.
An investigation is underway into the February incident.
Turkey has not joined in coalition air strikes against positions held by jihadist group Islamic State (Isis) in Syria and Iraq, citing differing security concerns, but has allowed coalition planes to use air bases in its territory.