Two foreign nationals were arrested at Ataturk airport in connection with the massacre at an Istanbul nightclub that left 39 people dead and 65 injured, AFP news agency reported on 3 January.
Police seized the mobile phones and passports of the suspects who were held at the station for about an hour, Turkish newspaper Hurriyet reported, and they were later taken to Istanbul police headquarters.
The latest arrests bring the number of people detained in the connection to the attack to 16, after the police detained eight people in Istanbul on 2 January and another six in the morning of 3 January.
The police was reportedly receiving numerous reports of sightings or tips from citizens, following the release of photos and videos of the alleged gunman. A video of the suspect filming himself in Istanbul's Taksim Square also emerged.
Some reports on Turkish media claimed the police had taken into custody the family of the suspect, who is thought to have travelled with his wife and two children from Kyrgyzstan to Turkey in November, and reported living in the city of Konya. Turkish authorities have not yet confirmed these reports.
A Kyrgyz national whose passport photo was circulated on social media identifying him as the gunman forcefully denied any involvement, showing the Kyrgyz news agency AKIpress visa stamps on his passport, proving he was not even in Turkey on the day of the attack.
Deputy Prime Minister Numan Kurtulmus told the press on 2 January: "Information about the fingerprints and basic appearance of the terrorist have been found. The next step will be to try to identify him as quickly as we can. We hope we will not only find the terrorist but also his connections and those people who gave him support inside and outside the club."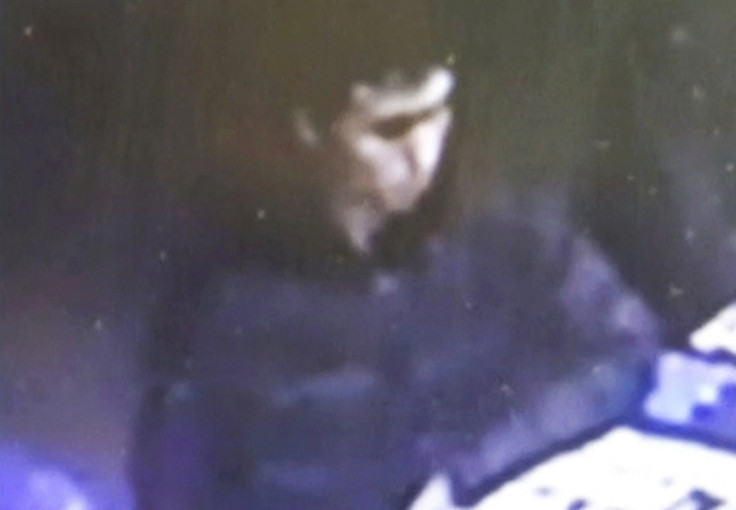 The Islamic State (IS; Isis) claimed responsibility for the attack, but it remains unclear whether the suspect was a member of the terrorist group or acted as a lone wolf. Speaking to the Hurriyet newspaper, security expert Abdullah Ağar said the gunman looks like he received military professional training in how to use a weapon and may have fought in a conflict zone like Syria.
"The attacker is determined, faithful, practical, coldblooded, expert and knows how to get results," Ağar said. "He probably fired these bullets before in real clash zones. He had no hesitation in shooting at innocent people. He is absolutely a killer and he most probably shot at humans before."
Authorities identified the victims as eleven Turkish nationals and one Turkish-Belgian dual-national. Seven victims were from Saudi Arabia, three from Lebanon and three Kurdish Iraqis. Tunisia, India, Morocco and Jordan each lost two nationals, while Kuwait, Canada, Israel, Syria and Russia each mourn the loss of one of their citizens.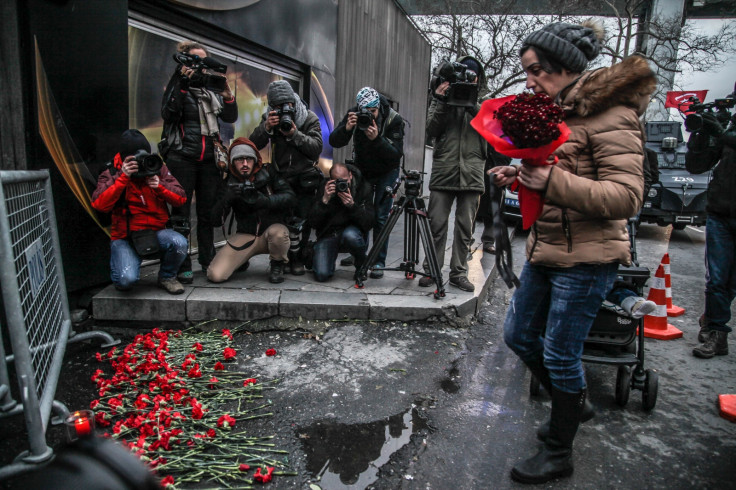 Isis is believed to have several cells in the country, which the police believe are linked to the suicide bombings in Istanbul in January and March, targeting tourists as well as high-casualty suicide bomb and gun attacks at Istanbul's Ataturk Airport in June. Police are investigating whether the same terrorist cell could have carried out both attacks, Turkish media reported.
Turkish police had suspected Isis militants to be planning an attack on New Year's Eve and had made eight arrests on 31 December in the capital Ankara, seizing several documents at the locations of the arrests.
The Turkish parliament will vote this week on extending for a third term the state of emergency which was first imposed in the aftermath of the failed coup attempt on 15 July, Prime Minister Binali Yildirim announced on 3 January. Under emergency rules the government can bypass parliament in enacting new laws and limit or suspend rights and freedom as necessary.
Yildirim also warned his citizens to use social media thoughtfully. "I request from our citizens and the youth to not share posts which could constitute a crime and they should be wary of not being a tool of terrorist organizations," he said, as quoted by Hurriyet.