Be sure to take a wrong turning when you're in West Cork.
Hardly a slogan that trips off the tongue, but I can vouch it is the best way to chance upon something rather wonderful in this area of south west Ireland, an area too often passed by in a blur from a car.
I'd inadvertently applied this rule with my Irish friend Micheal on our visit to Cape Clear, the country's southernmost Gaeltacht island, one of more than 100 isles studded along Cork's coast. Unsuccessfully attempting to navigate a map en route to a scenic cliff view, we'd turned left at a fork in the road instead of continuing straight on. Sweating from the afternoon sun, we weren't exactly lost but still found ourselves encircled by fields (and lots of cows) some distance from our desired spot.
As if by magic, a car then hurtled past us, screeching to a halt some 100 yards ahead. A woman stepped out. We approached and within five minutes she'd forgotten her own errand and escorted us over a field and a stile or two to set us on the right trail.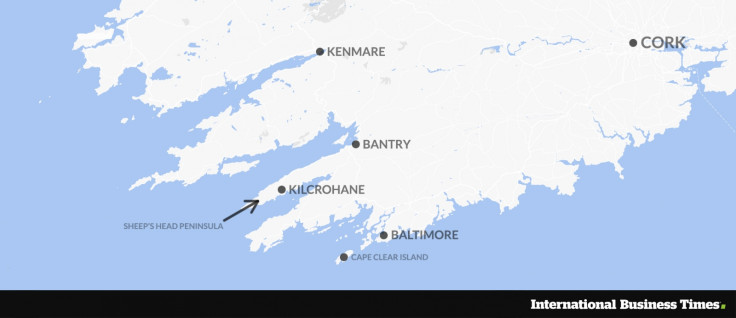 Clambering over a rocky outcrop, we were greeted with a breath-taking view three miles across a channel to the famous Fastnet Lighthouse. Behind us lay a purple haze of flora. Directly in front, the sunlight did a jig on the lapping waves. Our hearts soared.
God is often found in the detail and West Cork rewards you if you turn off that annoying internal satnav that guides you through your working life. There's nothing to fear from abandoning yourself to West Cork's inlets, coves, harbours, hedgerows, walking trails and, of course, its snug pubs.
"The magic happens when you don't have an agenda," said Daphne Babington, formerly of Devon but now a denizen of West Cork. Daphne is co-director of the Cape Clear International Storytelling Festival, another magical event on the island that showcases the best yarn-tellers (or 'seanachai') from Ireland and around the world. Last year's festival saw the island swell from around 120 natives to a number approaching 750. It takes place this year between September 2-4.
It was founded by Chuck Kruger, who came up with the tongue-in-cheek maxim "Ireland is an island off the coast of Cape Clear." The isle certainly has a pride in its achievements (Ed Harper, another 'blow-in' from England, makes mouthwatering goat milk ice-cream from his pedigree stock). But there are no airs and graces either – everyone mucks in, from helping with manning the ferry to putting visitors up during festival time. One of its inhabitants, Seamus O'Driscoll, told us in the harbour as a festival band played in the background: "Everyone pulls together and makes it work. The secret to why people keep coming back is that we have never compromised on getting the top storytellers."
Now in its 22nd year, a look through this year's roster is certainly impressive. Abbi Patrix (France), Kate Corkery (England) and Fiona Dowling (Ireland) are joined by Joel Bin Izzy (USA), who vows: "All my stories are true – some of them actually happened..." The renowned folk musician John Spillane is also playing.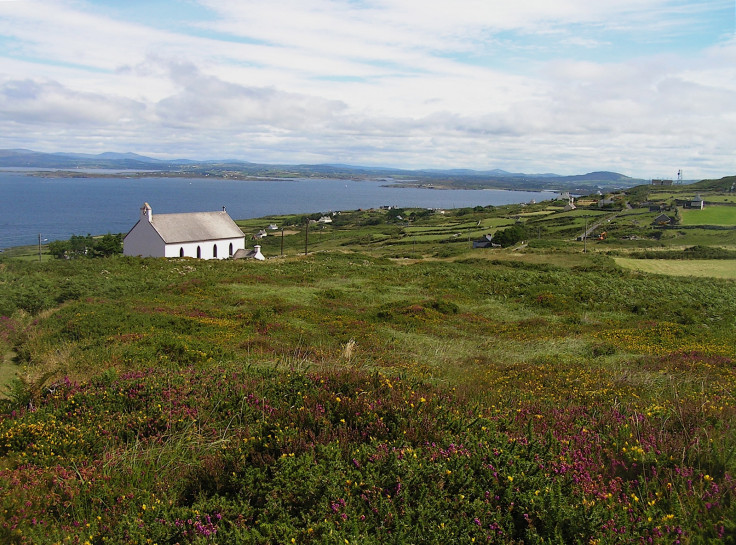 The day before I'd been one peninsula further west along Ireland's beautiful Wild Atlantic Way – a 1,600-mile route around the west of the country. Sheep's Head, situated close to the historic town of Bantry, has been dubbed a 'modern-day Eden'.
Far less crowded than other more well-known areas, this narrow peninsula commands spectacular views of the Atlantic with Mizen Head – and Cape Clear tucked behind – on one side; and Bantry Bay, one of Europe's finest natural harbours, on the other. Sheep's Head is so enchanting that TV presenter Graham Norton has a home close by.
Kilcrohane village, the furthest settlement along the peninsula, is the perfect launchpad to explore the area and discover the rich history of this narrow outcrop.
I was taken along the Sheep's Head Way trail by Charlie McCarthy, a knowledgeable and warm local guide.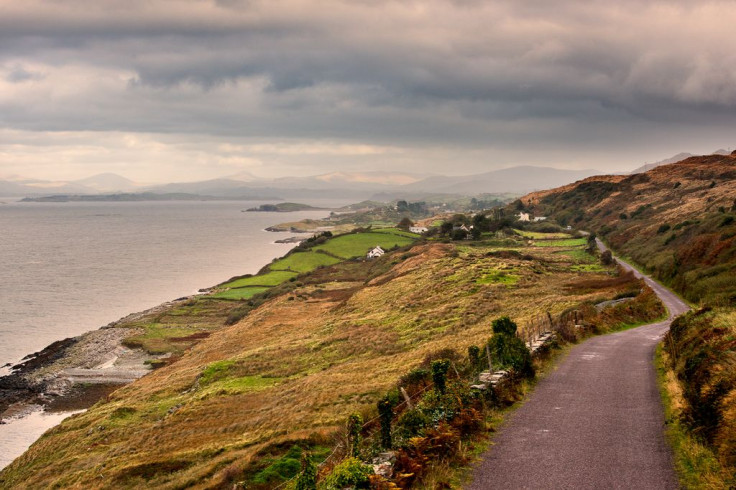 He took me on a glorious walk to the end of the peninsula. Along the way, he pointed out the types of wild flowers such as fuchsia that grow here thanks to the clement winds of the Gulf Stream. Sheep's Head also has its own signal tower – a legacy of Irish rebel Wolfe Tone's unsuccessful landing of a French armada in Bantry Bay in 1796. The British would erect 81 towers in total to watch for future invasions.
Charlie, who has studied geology, also explained the rock sediments hewn into this peninsula 330 million years ago. Geologists believe it to be old, red sandstone. "At one time the cliffs were laid flat," Charlie explained. "And you had the different layers and coloured sentiment. But as the plates pushed together, they forced up the different layers upright. What you see now is called an 'overfold'.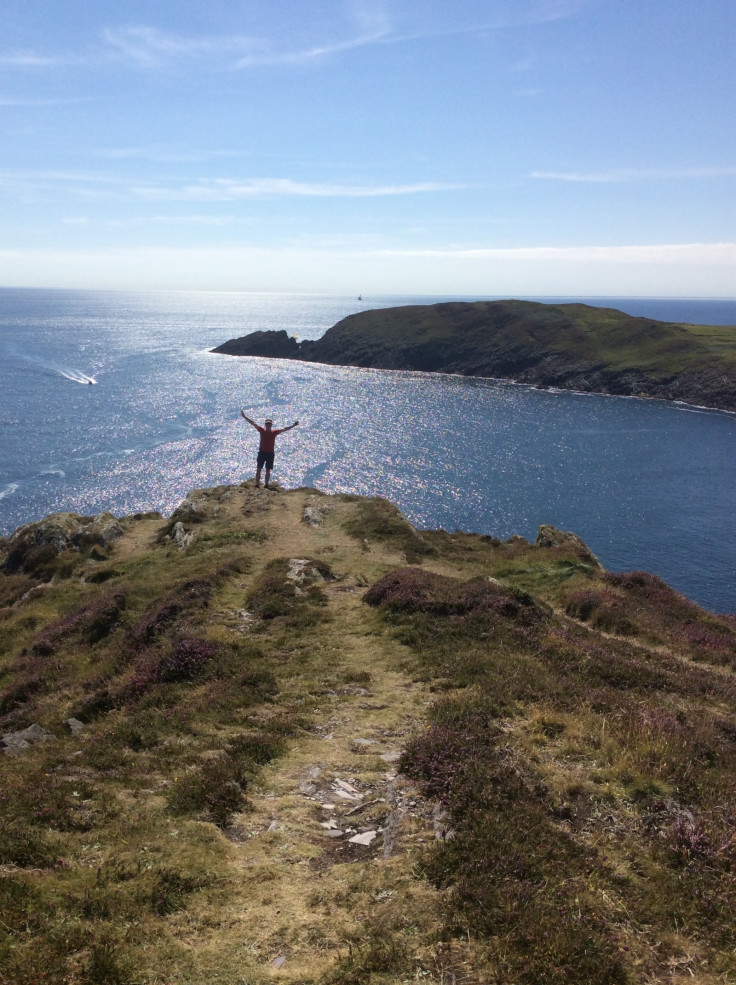 "In the south west of island you have five peninsulas that are shown to be almost completely upright. At one time they were laid flat covered by the sea."
Charlie took me along to the end of the peninsula and we gazed at the cliffs (still enscribed with 'EIRE' to warn Hitler's Luftwaffe during WWII than they were now flying over neutral Ireland).
The view of the lighthouse, now unmanned, is just astounding. Quite literally, we were stuck between a rock and a hard place, so we ventured back to Kilcrohane.
There we met Mary Daly, proprietor of the Bayview Inn, another in-bound resident, this time from Scotland. The world was put to rights over a pint of Guinness and I discovered that Mary was a recording artist and had been known to break into song.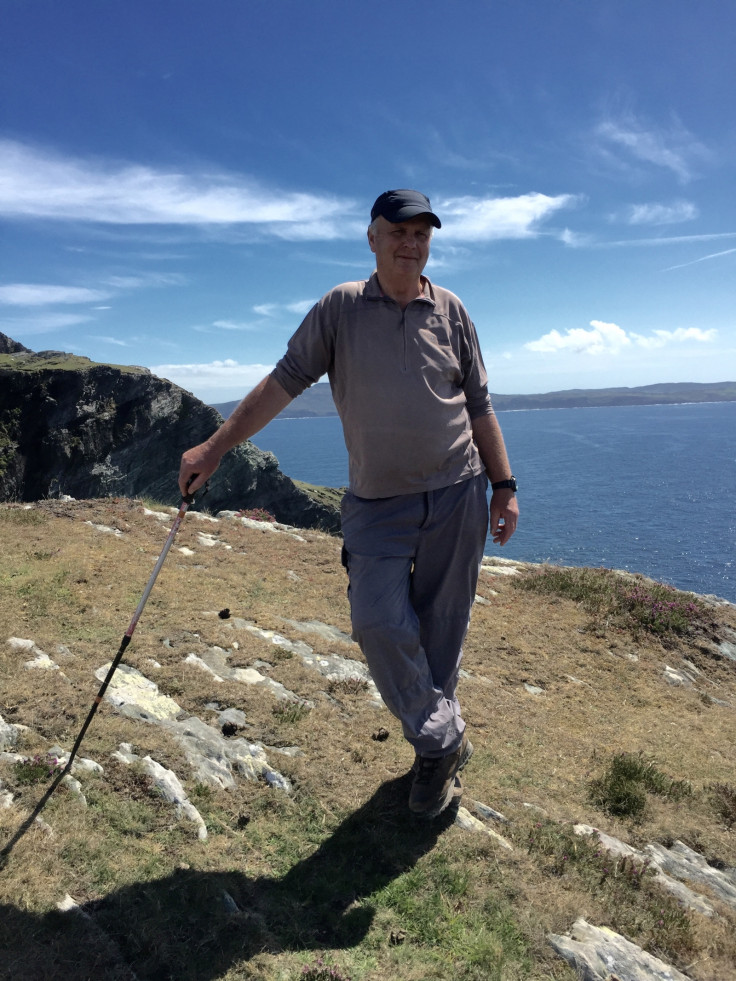 My general feeling from speaking to people here was that many of the holidaymakers who came through were passing through too quickly on to other honeypot destinations.
My tip in West Cork is to get out of the car when you can. Immerse yourself in the magnificent scenery. Cycling is hugely rewarding, particularly in the hillier parts. If you're not a landlubber you can sail, kayak or swim in a secluded cove on a summer's day.
Once the 'walking' day is done, you can unwind at a yoga retreat, head to a cookery school on the peninsula or try out some of the arts and crafts. The restaurants serve up sumptuous seafood. Bantry Bay mussels are a delicacy in London. Here, that kind of gourmet is far more reasonably priced.
I thought again of the satnav world we inhabit at work. They are known for sending you on wrong turnings. When it comes to West Cork, it's far more rewarding by going off the beaten track of your own accord.
Sheep's Head Peninsula - www.thesheepsheadway.ie
Charlie McCarthy, Wild Atlantic Way Walks and Seamount B&B, Glenlough – 00 353 2761226
Mary Daly, The Bay View Inn, Kilcrohane - 00353 27 67981
The Old Creamery, Café & Restaurant, Kilcrohane – 00353 27 67139
Dun-Oir crafts, Doonore, Glenlough (run by German couple Conni and Alfred Leipert) - 00353 27 67093
Hire-Me-Bike, Kilcrohane - 00353 27 67171
The Sheep's Head Way was co-founded by the late Tom Whitty. Tom, who was born in Philadelphia, moved to Sheep's Head in the 1980s. Tom, along with local farmer James O'Mahony and a local committee, had the walk officially opened in 1996 by the then Irish president Mary Robinson. Tom tragically died two years later in an accident. He is remembered at a memorial on Gorteanish on the peninsula.
There is a stone circle close to the walking trail at the village of Ahakista, at Gorteanish, which dates back to the Bronze Age.
Cape Clear - www.capeclearstorytelling.com
It has a rich archaeological and natural history and is a renowned birdwatchers' spot.
The island is connected to the mainland by regular ferry services. We travelled on the Cape Clear Island Ferry from Baltimore (00353 28 39159)
Cleire Goats. Goat husbandry course and ice cream. Ed Harper 00353 87 7973056
Go to www.wildatlanticway.com for more details on attractions around the west coast of Ireland