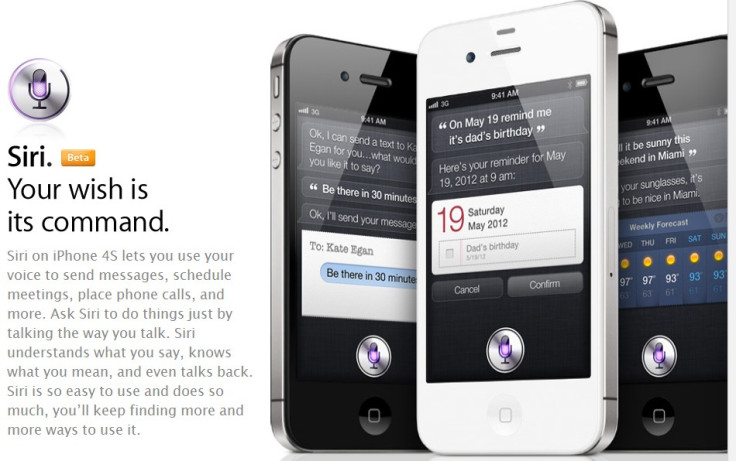 A group of Chinese hackers have reportedly ported the voice acivated personal assistant Siri to the iPhone 4 and iPod touch fourth generation. Unlike previous Siri hacks, this works fully with the iPhone 4 and is available as a download from the jailbreakers' application store, Cydia.
Installing Siri on the iPhone 4 is a very simple process, but does require your iPhone or iPod touch to be jailbroken and as a result we at the IBTimes should point out that jailbreaking voids your Apple warranty and may course irrepairable damage.
If you understand the risks, then we have included below the instructions explaining how to install Siri on your iPhone 4 and fourth generation iPod touch.
Add the following repo to Cydia: http://www.cydia.be (if that doesn't work, then try http://cydia.myrepospace.com/H1Siri/ or http://www.iphone3gsystem.fr/cydia) - The file is roughly 110MB in size, so it may take a while to download.
Go back to Manage>Sources, and find the added repo.
Install H1Siri.
Reboot your device when prompted.
Go to Settings>General>Siri (refer to the screenshot below step 7).
Flip the switch to On.
Use Siri.
The hackers add that if you have some problems after installing, then rebooting the device a few times seems to fix these initial problems. For more information on this hack, visit The Tech Erra.