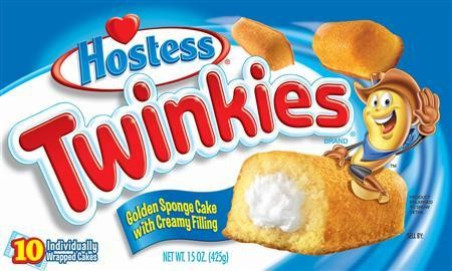 Hostess Brands, the maker of perhaps the most famous snack treat in American history, will shut down it operations and liquidate its brands after crippling strikes brought its 82-year old business to a standstill.
The Irving, Texas based group had shut down 36 plants on 12 November after members of the Bakery, Confectionery, Tobacco Workers and Grain Millers International Union rejected a bankruptcy court-ordered labour contract. Hostess plans to scuttle 33 more bakeries and more the 560 distribution centres around the country and will seek court authorisation to shut down entirely next week.
"We deeply regret the necessity of today's decision, but we do not have the financial resources to weather an extended nationwide strike," CEO Gregory Rayburn said in a statement. "Hostess Brands will move promptly to lay off most of its 18,500-member workforce and focus on selling its assets to the highest bidders."
Hostess has been crippled by strikes since its filing for bankruptcy protection in January of this year, the second such petition in the past decade, listing assets of $982m against liabilities totalling $1.43bn. The company said the current stoppage, which began on 9 November, has cost it as much as $9.5m
Union President Frank Hurt claimed the company had been attempting all along to sell the company brands, which include Wonder Bread and Twinkies, the iconic American snack cake and said the bankruptcy filing was the result of "nearly a decade of financial and operational mismanagement.