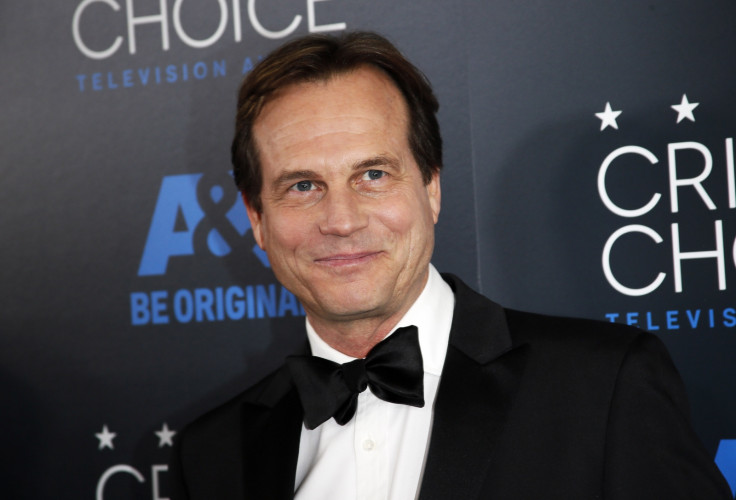 Bill Paxton's role in 1996 disaster movie Twister inspired a generation of extreme weather fanatics. So when deciding on a fitting tribute to the late actor, scores of storm chasers knew there was only one way to go.
After news broke of Hollywood favourite's death, members of The Spotter Network spelled out his initials using GPS coordinates on a map depicting the heart of Tornado Alley. The touching ode quickly went viral online.
John Wetter, president of the nonprofit organisation which uses storm spotters, storm chasers, and coordinators to track the positions of tornadoes to help provide information about the weather, said the collective effort made being meteorologists cool again.
"There are probably hundreds, if not thousands, of meteorologists today — myself included — who were impacted by the movie 'Twister' and the role Bill played in that," he told The Associated Press " 'Twister' was kind of the first time in a mass media place the meteorologist became cool, if only for a little while."
In Twister, Paxton, played Bill Harding, a former weather researcher and storm chaser. His character leads a team of scientists on a dangerous mission to gather more information about the deadly cyclones. Following the film's success, The Texas native made the IMAX documentary Tornado Alley.
Paxton's family's confirmed his death on Sunday, saying he would be remembered for his warmth and tireless energy. The statement read: "Bill's passion for the arts was felt by all who knew him, and his warmth and tireless energy were undeniable. We ask to please respect the family's wish for privacy as they mourn the loss of their adored husband and father."
The Emmy and Golden Globe award-winning actor, who is starred in films including Terminator, Aliens, True Lies, Titanic, Weird Science, Tombstone, Apollo 13, and Mighty Joe Young, is survived by his wife of 30 years, Louise Newbury, and their two children.