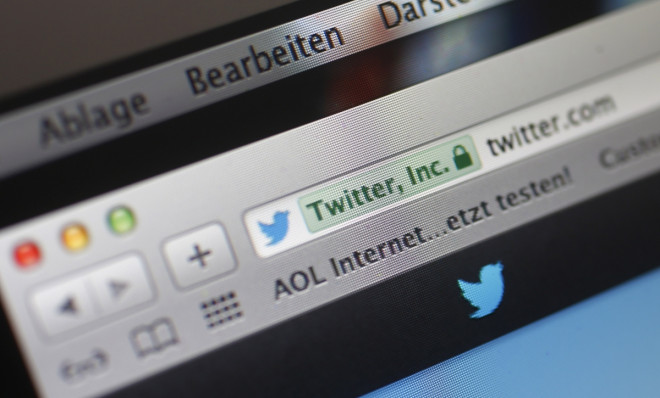 Twitter could be about to remove @ replies, if a recent company experiment is any indication.
Evidence was found in Twitter's Android alpha test group app. Buzzfeed received an image that shows username handles have been removed from replies, but that they still show in a line of conversation – as introduced in an October update.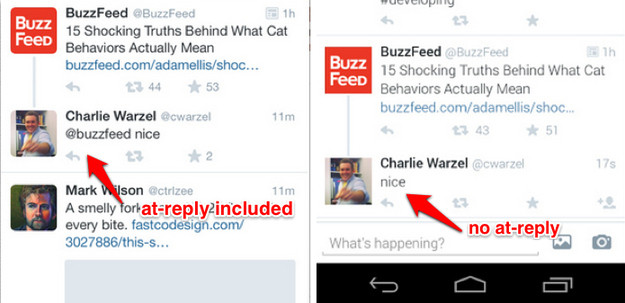 Of course this being a test it is still subject to change, but it falls in line with recent comments from Twitter's head of news Vivian Schiller who called @ replies and hashtags "arcane" and said they were planning on "moving the scaffolding of Twitter into the background".
What it means is that @ replies will still probably be used when writing the tweet, but will disappear when published. It wouldn't be far removed from what happens on Facebook, when you use the @ key to tag someone's name, but when the name is selected the @ symbol disappears.
On the evidence of that image, the @ symbol and name would be removed entirely, but a link to the original tweet it is replying to would remain.
Buzzfeed chased up CEO Dick Costolo for further information regarding Schiller's declaration. He peddled the same "scaffolding comment" but went deeper, adding that by doing so Twitter "can increase high-quality interactions and make it more likely that new or casual users will find this service as indispensable as our existing core users do."
Costolo however did not specifically mention @ replies or hashtags as focuses of this development.