Twitter is believed to be preparing for a stock market debut in 2014, and an estimation based on shares traded through secondary markets indicates a company valuation of more than $11bn (£6.8bn).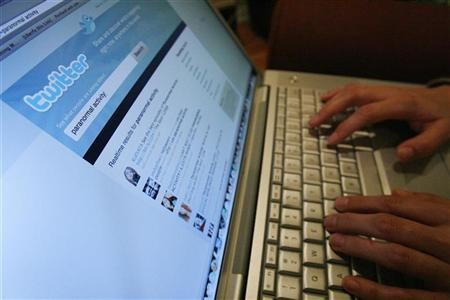 Greencrest Capital, a firm that studies businesses that are expected to make their initial public offering (IPO), suggests Twitter's preparations for its public debut could begin this year, with an offering made in 2014.
The tech world will no doubt treat the report with some caution, after the plagued IPO of Facebook last year, which saw the company's share price drop from an opening of $42 to a low of less than $20, halving the company's $100bn valuation.
Facebook isn't alone though, as Farmville developer Zynga saw its share price fall 75 percent since going public a year ago, while Groupon is down 81 percent on its opening price.
As for coming up with that $11bn valuation for Twitter, Greencast's Max Wolff told Forbes: "Using the secondary market for shares to mark enterprise value is a very difficult and opaque process.
"It is a rumour-rich and special-share-class soup. That said, Twitter is up since the Facebook IPO and is now valued at northward of $11bn. This makes sense as growth in users and new monetisation efforts are both yielding fruit and pointing toward a good 2013 for Twitter."
Although estimating valuation using the secondary markets can't give an entirely accurate prediction of its future value, Facebook stock was worth $29.30 a share in February 2012 (pre-IPO) and it now sits at $27.80
Twitter co-founder and CEO Jack Dorsey said in November that an IPO is not an ultimate goal for Twitter or his iPhone-based financial transaction company Square, but one of many milestones.
"You can think of an IPO as an exit strategy. You can think about it as a goal or you can think about it more as a milestone of something that is another fundraising event for the company, for both companies," Dorsey told CNBC.
Dwarfed
Dwarfed by Facebook's $100bn valuation at the time of IPO, Twitter's estimated $11bn worth comes after a funding round in June 2011 pegged it at $8bn, up from a figure of $3.7bn that emerged at the start of that year.
In comparison, Facebook's market cap is currently $60.1bn, Zynga is worth $1.9bn and Groupon sits at $2.4bn.
Facebook's inability to initially make revenue from its hugely popular mobile apps presented a problem to early investors, but Greencrest believes Twitter is getting better at making money, with more success from its promoted tweets and a strong partnership with Pinterest helping to make the company a more attractive investment.
Although Twitter does not make its financial reports public, research by eMarketer last year predicted Twitter's revenue through mobile adverts to be $116.8m for 2012, more than Facebook's estimated $72.7m in mobile ad revenue for the year.
The first indication that Twitter is preparing for an IPO will be when it files its first report to the US Securities and Exchange Commission, as Facebook did in February 2012.