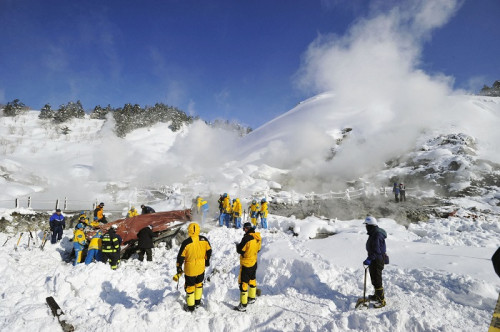 Two people are missing after an avalanche hit a group of seven skiers in Colorado on Saturday.
Three people were injured in the incident in Lake County and taken to hospital with injuries including a broken leg and a possible broken rib and collapsed lung. Two people were unhurt.
The county office of emergency management said experts from Colorado's avalanche centre and the state's rapid avalanche deployment team will assess the safety of the region and develop a plan to restart their search for the missing skiers on Sunday.
Authorities said the avalanche occurred near the top of a ridge above Highway 82, south-east of Aspen, but did not reach the road. The names of the victims have not been released.
Recent avalanches over the past week have left several people dead in Colorado, Utah and Oregon.
A series of recent storms have increased the level on snow on mountain slopes, increasing danger levels, according to weather experts.
On Tuesday, an avalanche hit a group of eight skiers in the eastern Oregon mountains, killing two skiers and seriously injured two others.
Another skier, 46-year-old Kevin Kuybus, was found dead in Colorado, a day after he was swept up in a large deluge.
Three skiers survived an avalanche on Monday near Silverton in south-western Colorado. They were taken to hospital but later released.