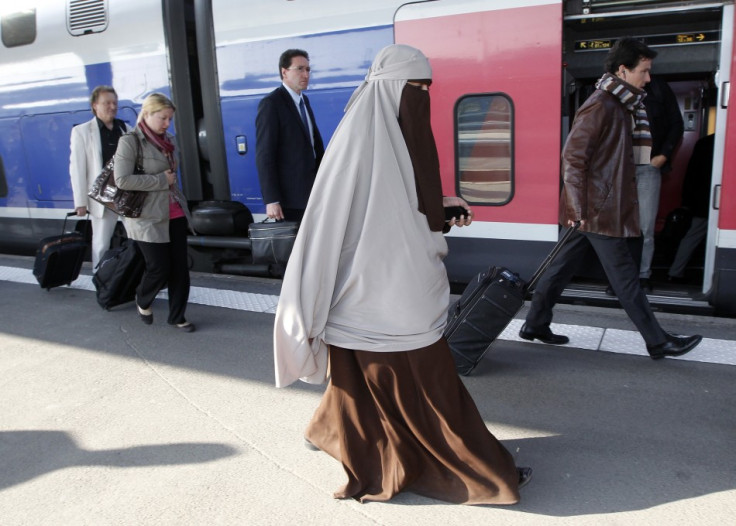 Two women have been arrested in Paris this morning, as France's ban on burkas and other face covering garments came into effect today.
The women, who were wearing veils, were taking part in a protest against the new law outside Notre Dame Cathedral. The pair could be fined £133 for wearing the veil under the new law, which also stipulates that men forcing women to veil themselves can be punished with a year in prison and a fine worth £25,000.
On Saturday 59 people were arrested for taking part in an unauthorised protest against the new law, with around a third of those arrested being veiled women.
French police have been issued with guidelines on how to enforce the controversial ban. Officers will not be permitted to "de-veil" offenders but must bring them back to the police station, nor will they be allowed to target women in and around mosques.
In addition to this there are criticisms that the police will be tied up "burka-chasing" by the new law and will also be too wary of attempting to enforce the new law, both on rich Saudi tourists and on some of the more riot prone Muslim areas of Paris.
Supporters of the law say that burkas and similar garments challenge France's secular values and symoblise the inferiority and oppression of women. Opponents of the law say that a ban goes against freedom of choice and will alienate Muslims.