Their three-and-a-half year relationship was plagued with rumours of infidelity, and now it is being reported that Tyga was pursuing Playboy model Carla Howe while dating Kylie Jenner.
The 28-year-old rapper was "messaging British star Carla for a month before he ended his relationship with the Keeping Up With The Kardashians star last April," an insider told The Sun.
Despite still going out with the youngest Keeping Up with the Kardashians star, 20, who is reportedly pregnant with her first child, "Carla and Tyga started dating officially in July but he'd been messaging her since the March," the source added.
"She knew he was still with Kylie so apart from a couple of friendly replies, she didn't take it any further.
"He contacted her through Instagram and complimented her on her photos. He said he could help her career too.
"As soon as his relationship with Kylie ended he upped the ante and was messaging Carla non-stop," the insider continued.
The father-of-one – who was previously romantically linked to fellow Brit model Demi Rose during a temporary break with Jenner – amped things up with Howe after his relationship with the TV star ended.
The source continued: "That's when she got more serious and started responding. She would never have seen him while he was dating Kylie.
"Tyga has never talked about Kylie when they've been together and Carla has never brought it up."
Tyga then wooed Howe with a series of dates, and the ''old romantic'' pulling out all of the stops.
The relationship appears to be getting serious, with the insider stating: "Tyga showered Carla with compliments when they first met and it's no different now.
"He treats her like a princess and they enjoy low key dates in places where the paparazzi won't see them.
"Tyga seems to love her fiery personality. Carla doesn't taken any s**t from Tyga. She's seen him out with other girls and although he's sworn nothing has happened – she is no fool."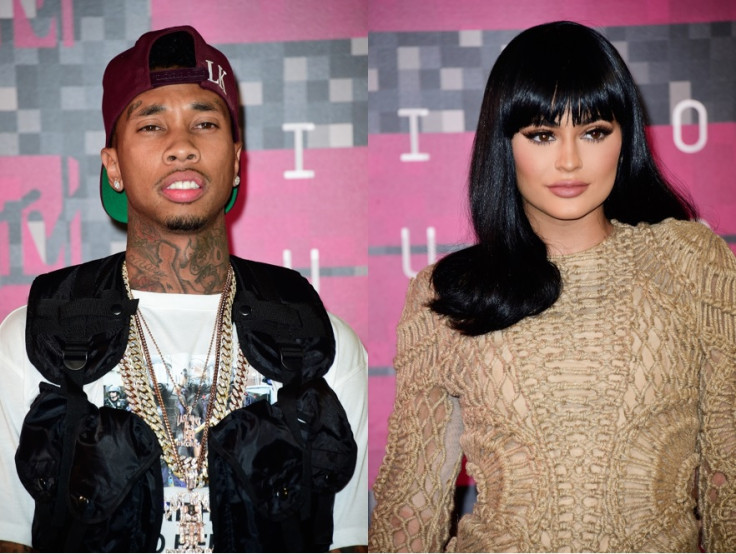 Howe, 27, has had her fair share of high-profile dates, being previously linked to Calum Best, Ray Jay and Ricky Hatton. She also made a steamy sex tape with rapper Wiz Khalifa in 2016.
The Berkshire-born model initially studied acting at Amersham Wycombe College in Buckinghamshire before landing several glamour shoots for magazines including Loaded, Zoo and Nuts.
She has also appeared in various music videos for stars including Snoop Dogg, Kelly Clarkson and Tinie Tempah.