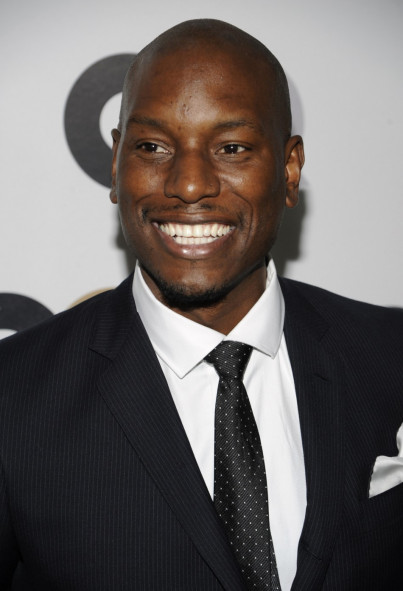 Fast and Furious star Tyrese Gibson has hit back at claims that he is gay and performed sexual favours for a male film producer to secure his big break.
According to upcoming comedian Carlos 'Spanky' Hayes, he and Gibson were both in the running for the lead role in 2001 film Baby Boy when they received an indecent proposal.
The 28-year-old Wild 'N Out funnyman claims that Gibson landed the gig by performing oral sex for the cult classic's director John Singleton.
"We both sit down and the [producer] goes, 'I love both of you guys, both of you are talented. But which one of you guys is gonna s**k my c**k, " Hayes said during a recent radio appearance.
"I busted out laughing because a m*thaf*cka ain't never talk to me like that. And what f*cked me up though is that other dude wasn't laughing.... And I looked at both of them, and was like aww hell naw. And to keep it real, he got the leading role.... BABY BOY."
Details of Gibson's supposed homosexual encounter provoked a strong response from the online community, with many fans demanding answers.
Gibson has since lambasted the casting couch accusations as ridiculous in an eight-minute long video response filmed in and around his mansion.
"What man wakes up and says, 'You know what? Today, I want to end my career. Today, I want to figure out a way to stop my kids from eating. Today, I want to commit career suicide.' You know you done f-cked up right?" he tells the camera.
"Let me tell you something you don't know. First of all, the role for Baby Boy was written, directed and produced by John Singleton. It was written for Tupac. That's a factual fact. When Tupac was killed, he only had one person in mind to play Baby Boy. It wasn't them. It wasn't you. N-gga it was me."
Gibson goes on to drop some more insults, Baby Boy trivia and jokes. For added affect he sports a fur robe and smokes a Cuban cigar.
"I'm 35 years old. How old are you? Let's do the numbers. If you do the numbers, when the auditions that you claimed happened went down, you was probably around 13 years old. Which in your mind, you auditioned for Baby Boy and John Singleton wanted an actual baby boy to be in the movie Baby Boy.
"Anybody who seen the movie will tell you that the movie is called Baby Boy because it's about a grown a$$ man that's still living with his mama, who's still acting like an adolescent, like a little kid, who refuse to leave home."