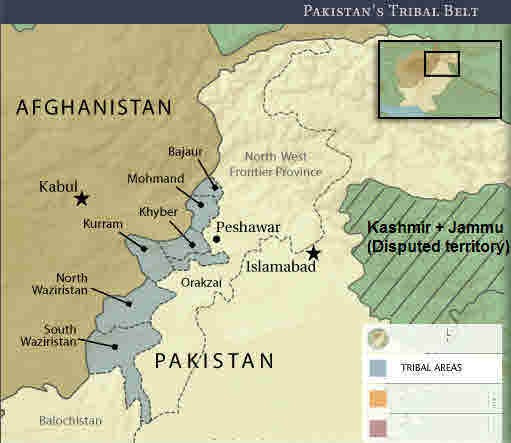 With a new attack in Afghanistan, this time directly targeting the U.S. compound, the blame game between Pakistan and America seems to have resumed.
Two days after the Taliban from the Haqqani network attacked the U.S. embassy compound in Afghanistan, Leon Panetta, the U.S. defence secretary defied Pakistani authorities by saying Washington would do whatever it takes to defend U.S. forces from Pakistan-based militants launching attacks in Afghanistan.
"Time and again we've urged the Pakistanis to exercise their influence over these kinds of attacks from the Haqqanis. And we have made very little progress in that area," Panetta told reporters flying with him to San Francisco on Wednesday.
The relationship between the two countries deteriorated soon after the U.S. secret Navy Seal operation in Abbottabad on May 2, in which Al-Qaeda leader Osama bin Laden was killed.
For years U.S. officials had suspected bin Laden was hiding in Pakistan, which was strongly denied by the authorities, who were later on embarrassed by details showing Bin Laden's compound was located miles away from a military base.
While Pakistan reacted angrily at the U.S. decision to keep the raid secret and warned it will not tolerate another violation of its sovereignty, U.S. officials upped the pressure on Islamabad by casting doubts over the authorities' commitment to fighting al-Qaeda.
Within a few months however, the countries' relationship seemed to be back on track, but Panetta's latest comment has now angered Pakistan, which warned that the possibility of another unilateral action inside Pakistan wold not keep in line with the type of cooperation on counter-terrorism the two countries have worked on for years.
Defending the government, Pakistani Foreign Office spokesperson Tehmina Janjua reiterated the authorities' condemnation of terrorism and terrorist acts anywhere in the world but insisted that to win the fight against terror, close cooperation amongst the parties concerned was a primordial requirement.
Janjua also reminded the U.S. that cooperation was based on the respect of the principle of state sovereignty and called for joint rather than unilateral action, especially in zones which are known to harbour terrorists groups and militia.
While insisting Pakistan was prepared to continue to cooperate with the United States on counter-terrorism she also pointed out the government had also emphasised the need to share intelligence information and resources, especially when targeting high value targets.
Janjua also announced that Foreign Minister Hina Rabbani Khar is set to visit New York from next Saturday where she is expected to attend the 66th session of the UN General Assembly but also meet with U.S. Secretary of State Hillary Clinton on Sunday.
Meanwhile, Afghan Deputy Foreign Minister Javid Luden is expected to arrive in Islamabad Thursday and will lead his country's delegation in the third meeting of the working group of the Joint Commission on Peace and Reconciliation after the two countries acknowledged the need to fight their common enemy together.