Fans of rock band U2 will have to wait a little longer for their next album. The Edge has revealed the group's plans to delay the release of Songs Of Experience to write tracks inspired by Donald Trump's win in the US presidential election.
U2, consisting of Bono, The Edge, Adam Clayton and Larry Mullen Jr, have announced a tour to celebrate the 30th anniversary of their 1987 album The Joshua Tree. However, those hoping to preview the Irish band's new material may be sorely disappointed as much of the material is being rethought with recent political events in mind.
Speaking to Rolling Stone, The Edge explained: "We just went, 'Hold on a second – we've got to give ourselves a moment to think about this record and about how it relates to what's going on in the world'.
"That's because it was written mostly, I mean, 80% of it was started before 2016, but most of it was written in the early part of 2016, and now, as I think you'd agree, the world is a different place. We may even write a couple of new songs because that's the very position we're in. We've given ourselves a little bit of breathing space for creativity."
Although released 30 years ago, the 55-year-old guitarist points out the relevance of Joshua Tree today given that it was written during an era of "unrest" both in the US and UK with Margaret Thatcher and Ronald Reagan in office. For this reason, U2 did not feel the need to rush-release the follow-up to 2014's Songs Of Innocence.
The Edge said: "It just felt like, 'Wow, these songs have a new meaning and a new resonance today that they didn't have three years ago, four years ago'. And so it was kind of serendipitous, really, just the realisation that we needed to put the album on ice for a minute just to really think about it one more time before putting it out, just to make sure that it really was what we wanted to say.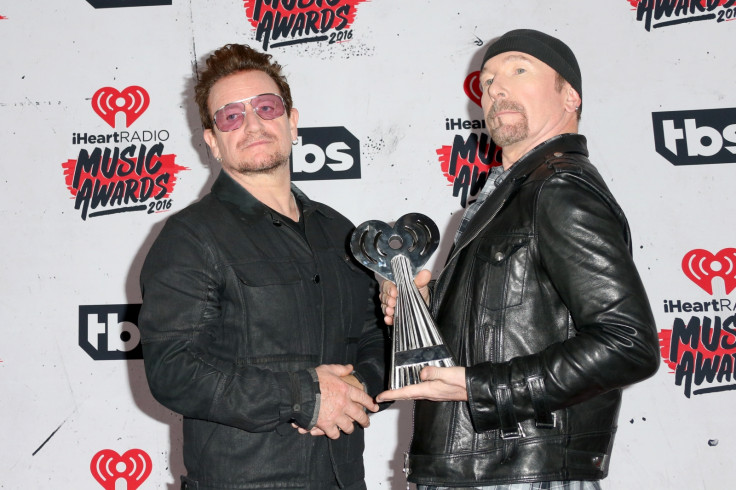 After launching its North American leg in May, The Joshua Tree tour will head over to Europe two months later for an eight-date stint, which includes a show at London's Twickenham Stadium on 8 July and Croke Park in Dublin, Ireland on 22 July. Tickets go on sale from 9am on 16 January via Live Nation.
Katy Perry
U2 are not the only musicians to have put their album on hold over Trump's victory. Pop star Katy Perry – a staunch supporter of Hillary Clinton – confirmed she would unleash "fury" on her upcoming fourth album.
The Roar singer told her Instagram followers: "It's funny, sometimes people who disagree with me just say, "Shut up and sing." Boy, will I do so in a whole new way... next year. Hell hath no fury like a woman REBORN." A source also revealed that the 31-year-old had scrapped the entire record to record politically-charged material which will also address social injustice issues.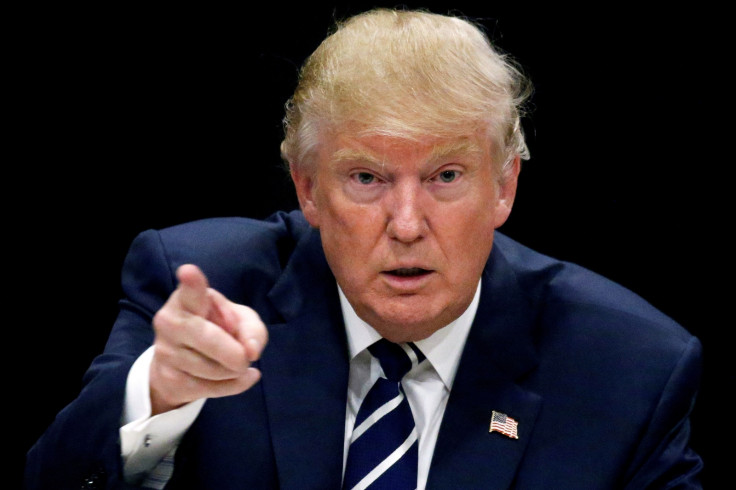 Bruce Springsteen
When it comes to Trump, Bruce Springsteen has made sure not to mince his words. After calling the president-elect a "toxic narcissist" amongst other insults, the Boss warned he could also take aim on his next album.
Addressing America's political situation, Springsteen told Marc Maron on his WTF podcast: "I haven't written about it. It takes a while to digest all those things. I don't know if I will, 'cause, I don't go. Okay, I need a Trump album. That's what's got to come next'. I can make a record based on what I can write about at a given moment. Sometimes it ends up being topical. Sometimes it doesn't. But we've got a good arsenal of material right now, that we can go out and sort of put in service."
U2's UK & Ireland tour dates 2017
8 July: Twickenham Stadium – London
22 July: Croke Park – Dublin, Ireland