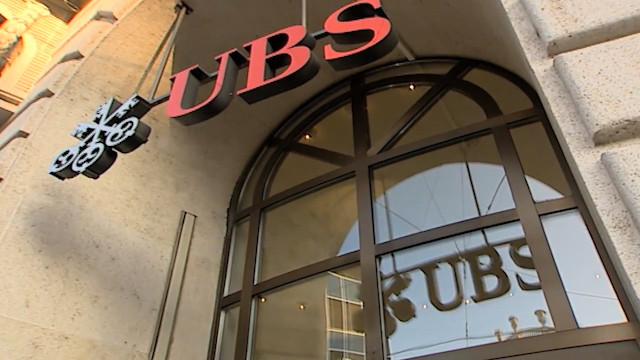 Swiss Bank UBS is being probed by US authorities over criminal fraud related to mutual fund sales.
The Securities and Exchange Commission is involved in the investigation into whether UBS executives knew proceeds from loans made by a Utah unit of the Swiss bank were used in a way that violated its own lending rules.
Lawyers representing investors in the case noted that the FBI is also involved.
Investors claim that a broker in Puerto Rico allegedly guided them to take loans to buy mutual funds that later suffered a decline, Reuters reported.
The funds were packed with Puerto Rican government bonds, and they plunged in value at the end of last summer following concerns that Puerto Rica might not repay its debt.
Puerto Rico-based lawyers Harold Vicente-Gonzalez and his son, Harold Vicente-Colon, who represent several people who were clients of UBS Financial Services, said the investors lost most of their savings after investing in UBS mutual funds.
A spokeswoman for UBS confirmed the probe to Reuters, adding that the bank had fired the broker, Jose Ramirez in 2013 and conducted an internal investigation into the matter.
Ramirez had allegedly arranged loans for his clients from UBS Bank USA of Utah to buy mutual funds, while the bank's own terms and conditions say that the loans cannot be used for buying securities. In addition, he gave clients paperwork that made them think they were borrowing from the bank in Puerto Rico rather than the one in Utah.
The clients invested the amount in mutual funds that were at least 67% backed by Puerto Rico assets. The net worth of these funds declined about 40% over the course of 2013.
The Swiss bank is already facing a number of lawsuits stemming from the 2008 global financial crisis. In connection with the alleged price manipulation in currency markets, UBS is facing $8bn (€5.9bn, £4.7bn) in fines and settlements, according to independent estimates.