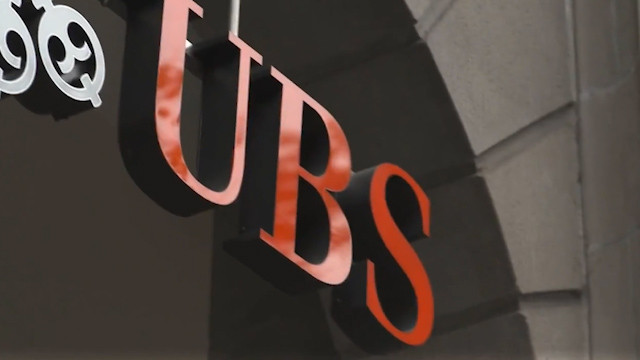 Banking giant UBS AG has been sued by older investors, who suffered severe losses from the bank's mutual funds that heavily deposited in Puerto Rico bonds.
In a complaint filed in Manhattan federal court, the investors alleged that UBS encouraged them to invest in 23 closed-end funds, which it viewed as "cash cows", Reuters reported. The funds were heavily stuffed with Puerto Rico government bonds, which the bank underwrote.
The complaint claims that the bank should have known the bonds were risky, given the economy's instability.
In addition, the bank encouraged clients to take loans to invest in the bonds, according to the lawsuit.
"This combination of high leverage and exposure to high-risk debt securities made the funds ticking time bombs," the lawsuit said. The funds had lost more than half of its value by March.
Popular Inc, the parent of Banco Popular, is also a defendant in the lawsuit over its alleged role in nine of the funds.
Law firm Grant & Eisenhofer is representing the plaintiffs in the case, which is seeking class action status covering thousands of people who are in their 50s and older.
"UBS was in a superior position to know about the risks of investing in these funds," Reuters quoted Daniel Berger, a partner at Grant & Eisenhofer, as saying.
"UBS took advantage of its clients by putting them in mutual funds that it portrayed as safe, secure and not risky. Under Puerto Rico law, it had a fiduciary duty to act in its clients' best interest, not UBS' best interest, and it didn't."
A sharp drop in the value of Puerto Rico municipal bonds in 2013 led to huge losses for investors in closed-end bond funds, as portfolios were mostly made up of those bonds.
Puerto Rico's debt rating was cut to junk status by major credit rating agencies this year, as the economy is looking to emerge from its eight-year long recession.
Gov Alejandro Garcia Padilla last week announced plans to cut $1.4bn (£827m, €1bn) of public spending as part of the country's measures to cut its $73bn public debt.
The country unveiled other measures including improving schools, strengthening tourism and agriculture sectors and reducing power costs for economic recovery. It targets to achieve a 2% economic growth by 2018.
Foreign investors and bondholders as well as major credit rating agencies are closely watching the government to see if its measures could improve the island nation's economy.