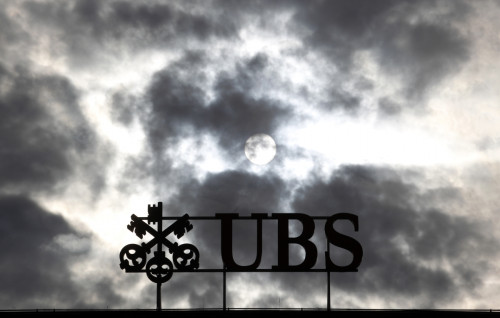 UBS has suspended two Hong Kong-based bankers, Joseph Chee and Sharlyn Wu, following an internal investigation into the bank's hiring practices.
A source close to UBS told IBTimes UK that head of capital market solutions Chee and his team member Wu were placed on leave while the group looks into the hiring of an employee related to a Chinese corporate client.
UBS is one of the raft of banks that is vying for a senior role in managing Tianhe Chemicals' $1bn (£608m, €731m) Hong Kong initial-public-offering (IPO).
However, according to the internal probe, Chee and Wu hired Joyce Wei, the daughter of the chairman of Tianhe Chemicals. The source confirmed that the probe is checking whether the hiring of Wei violated internal guidelines and procedures.
UBS declined to comment.
Other Asia Hiring Practice Investigations
Sources say UBS rival JPMorgan (JPM) pulled out of working on the Tianhe Chemicals IPO following a spate of hiring practice investigations in Asia.
Meanwhile, JPM will no longer manage China Everbright Bank's $2bn Hong Kong IPO after US authorities probed the Wall Street firm's hiring practices in China.
JPM will not be able to underwrite the bank's share sale, which could be the largest public offering by a Chinese lender in Hong Kong since 2009, as ongoing investigations have delayed an internal approval process, said a number of media reports.
The other underwriters - China International Capital, Morgan Stanley and UBS - remain on the deal.
The New York-based firm is being investigated by the US Justice Department and Securities and Exchange Commission.
The investigations aim to ascertain whether JPMorgan violated anti-bribery laws when it hired relatives of influential politicians and clients in China.
Regulatory enquiries into JPM are centered on the US Foreign Corrupt Practices Act, under which companies are not allowed to seek improper advantage with firms abroad by gifts of "anything of value".
At one point, JPM hired the daughter of Wen Jiabao, the former Chinese prime minister, through her little-known consultancy business and under an alias, a relationship being probed by US regulators.
Investigations began in Hong Kong over the hiring of the son of the chief of state-controlled financial conglomerate China Everbright Group; and the daughter of a Chinese railway official just before the American firm won the contract to underwrite the $5bn IPO of state-run China Railway Group, which builds rail infrastructure in the country.