Holders Barcelona will play Premier League leaders Arsenal in the last 16 of the Champions League, 10 years after the sides faced each other in the final, following the 14 December draw for the first knockout stage.
Arsenal, along with French champions Paris St-Germain and Italian champions Juventus, were considered the hardest match-ups in the pot of teams who finished second in their group, and were therefore one of the teams top-seeded teams like Barcelona would have looked to avoid. However, Barcelona Ambassador Amador Bernabéu said he was happy to be paired with Arsenal, as opposed to PSG, who they have faced in the last three Champions League campaigns.
"For Barcelona, Arsenal I think is a good match for us, but all the teams are very, very difficult, but we are happy. We would prefer Arsenal over Paris Saint-Germain. Why? Because we played many many times Paris Saint-Germain. For us Arsenal is a very very good team," said Bernabéu after the draw was made in Uefa's headquarters in Nyon.
"I really believe that at this stage of the draw all teams are really complicated, there are more complicated teams than not, and at the same time I think Arsenal can be a good team for us. It's a good draw for us and for Arsenal as well, and really I am happier with that than having to play again against Paris Saint-Germain, whom we had to play various times in the past. Arsenal has a very good team at the moment," he added.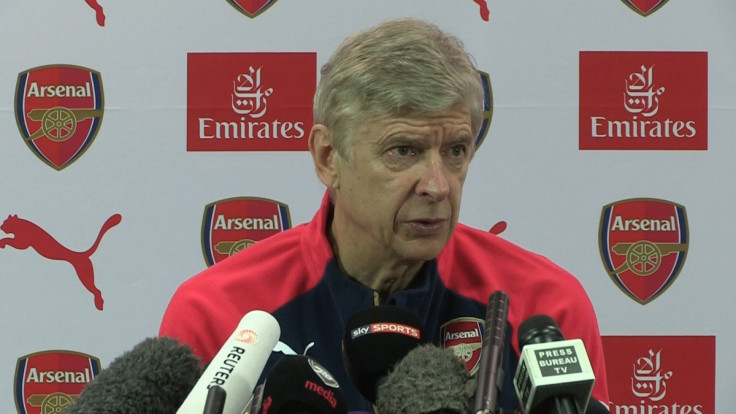 Spanish league leaders Barcelona, chasing a sixth title, prevailed 2-1 in the 2006 final at the Stade de France in Paris over Arsenal and also triumphed in the knockout phase in 2010 and 2011. However, with Arsenal leading the Premier League, and with influential players such as Chilean forward Alexis Sanchez and midfielder Francis Coquelin still to return ahead of the last-16 round in February and March, Arsenal's General Secretary David Miles believes the Gunners can turn the tables on the reigning European champions.
"Since then [the Champions League final in 2006] we have played Barcelona twice, and obviously they have always had the upper hand, so we are very much hoping we can turn the tables on them this year. When you bear in mind the two games are going to be February and March 2016, we've still got a lot of quality players that are out injured, hopefully by the time those two games come to round, we'll have a full strength-side," said a confident Miles.
"I mean, we come off the back of a very good 3-0 win in Athens. I think a lot of people didn't think we could do that. We are top of the Premier League, we are playing well at the moment, so this season could be a good season to, as I said, turn the tables on Barcelona," he added.
Chelsea, who are enduring a torrid time in the Premier League, will face French league leaders Paris St Germain in the knockout stages for the third year in succession after the French champions triumphed at the same stage last season and the London club had the upper hand in the quarter-finals the previous year. Chelsea's General Secretary David Barnard, said he was confident Chelsea could put their woeful domestic form, which sees them languishing in 16th-place with just four league wins all season, behind them by the time of the PSG clash.
"We are now going to play a team that we have played now in the last two seasons. So it means we actually know a lot about PSG, which is a lot easier now playing against a team that you are not fully conversed with, from that point of view," said Barnard.
For PSG, dominant in the French Ligue 1, Chelsea represent a difficult challenge as they are confident Blues boss Jose Mourinho can lead the English champions back into good form come February.
"I don't want to say that it is a good draw for Paris Saint-Germain because Chelsea is a very big club, a very good team, with very good players, with a coach that everybody knows, Jose Mourinho. We are sure that he will prepare his team for the two legs against Paris Saint-Germain," said PSG's Sporting Director Oliver Letang.
Another clash between big guns will feature former winners Juventus and Bayern Munich. Bayern last won the competition in 2013 and, despite not winning the title since 1996, Juventus played in last year's final, losing 3-1 to Barcelona in Berlin. Bayern beat Juventus 2-0 home and away in the 2012/13 quarter-finals, but Bayern Munich Executive Board Member Andreas Jung said that Juventus were one of the strongest teams in the second pot and that the Germans would have to be brave to come out victorious against the Old Lady.
"It's one of the strongest teams and I think, together with the PSG, these are the two strongest clubs in that pot. So I think we have a lot of respect for that team, so let's see," said Jung.
"I think we have respect but we are not afraid and we are brave enough to go into these two games."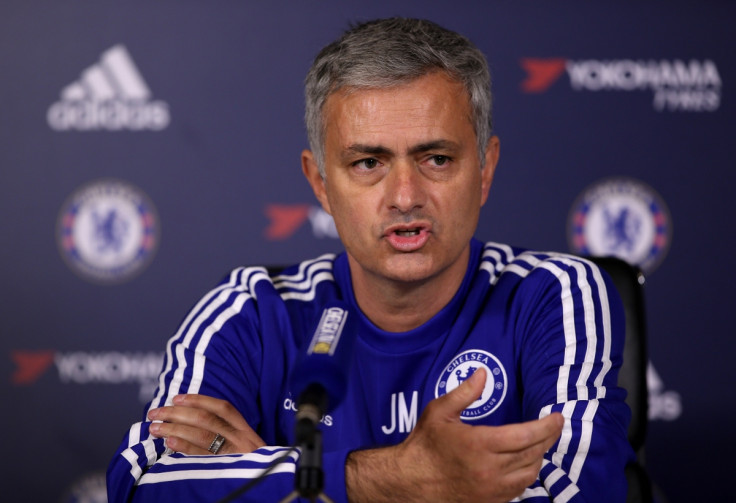 Juventus Vice-President, Pavel Nedved, who was runner-up in the Champions League as a Juventus player in 2003, said that as Bayern will be contenders for the trophy, the Italian champions had received one of the more difficult ties.
"We've got from the draw a team which is one of the most difficult to face. They will be one the contenders for the final victory. For us it's going to be very difficult to face them, but for sure we want to give them difficulties," said the former Czech Republic winger.
10-times champions Real Madrid were drawn against Italians AS Roma, who have played each other eight times, all in the Uefa Champions League and all since 2001/02. Real Madrid's Public Relations Director Emilio Butragueno, who won six La Liga titles with Real, warned that Roma, who knocked Madrid out in the 2007/08 competition at this stage, were a dangerous team who could cause Real problems.
"We are talking about Champions League and the last-16 round, so we know it's going to be really, really difficult. They have a very competitive team with a lot of experience, great offensive players so they can win a match on their own, so we have to be very, very careful. The fact that we are going to play the second leg at home, it's an advantage but for that we have to play at our best in Rome and to get a good result otherwise we'll be in trouble," said Butragueno.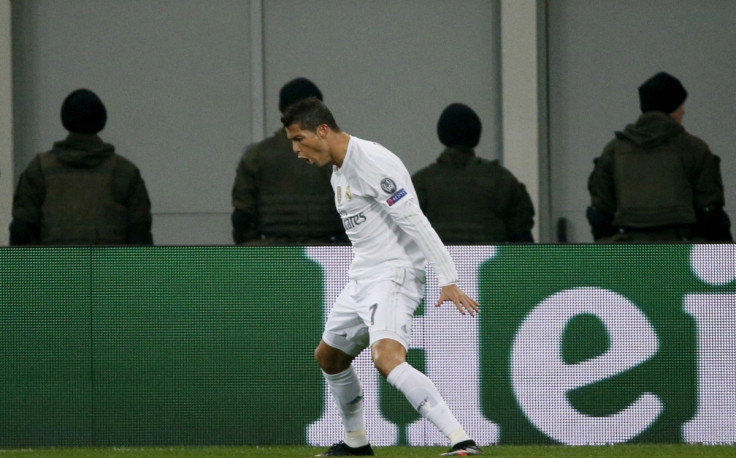 In three-time Ballon d'Or winner Cristiano Ronaldo, Real possess a player capable of breaking down that solid Roma backline, but Italo Zanzi, the Italian club's CEO, says Real's other offensive players, such as Welsh forward Gareth Bale, have the ability to cause Roma further problems.
"We'll be ready for all of their great players not just him [Cristiano Ronaldo]. I mean, sometime great players, you know, create more opportunity for other players than just themselves. Obviously, it's going to be a tough match but we have plenty of great players on our side as well," said Zanzi.
In the other ties, PSV Eindhoven will take on Atletico Madrid, Dynamo Kiev will play Manchester City and Benfica will be against Zenit St Petersburg.