The UEFA Super Cup trophy will be up for grabs on Wednesday in Istanbul. Liverpool FC will be going up against Chelsea FC at the Besiktas Park in Istanbul, Turkey.
It was a very successful 2018/19 season for English football. Following a long era of dominance by Spanish clubs, the UEFA Super Cup trophy will this year be contested between two Premier League sides. Why is this significant? For starters, this is the first time in history that two English teams have qualified to compete for this trophy.
UEFA Champions League title holders Liverpool will be vying for the silverware against Europa League champions, Chelsea.
This means that for the first time in 14 years, the UEFA Super Cup will be making its way back to England. The last time that an English side lifted the cup was way back in 2005. Incidentally, it was Liverpool who won that time. They triumphed over Russian side CSKA Moscow in extra time. Needless to say, the Reds will be doing everything they can to bring the trophy back to Liverpool.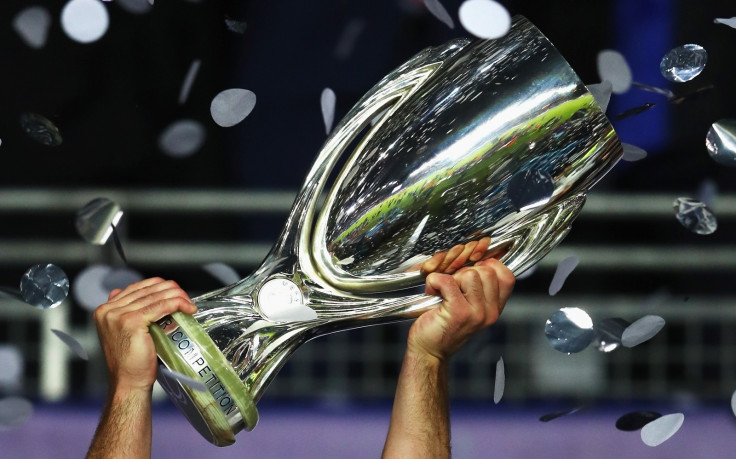 The team will be coming in with a lot confidence, after comfortably winning their opening match at the Premier League over the weekend. Liverpool clobbered Norwich City 4-1 on Saturday. However, their star keeper Alisson Becker, picked up a nasty calf injury. He is expected to be out for weeks. New signing Adrian is expected to stand between the posts tonight.
Meanwhile, Frank Lampard did not have such a great weekend with Chelsea. They lost 4-0 to Manchester United in the opening game of their season. He will also be coming into the UEFA Super Cup with less than fond memories.
Lampard failed in both of his previous attempts to lift the UEFA Super Cup as a player. He captained the team to two consecutive losses first against Atletico Madrid and then against Bayern Munich. The player-turned-coach remains optimistic.
"We need to be absolutely ready because it's a cup that the club desperately wants to win. I've never won it, a lot of the players have never won it, so we have to give it everything," he said.
A lot of history will be made. Apart from its importance to English football, this is also the first time that an all-female officiating team will be in charge.
The match kicks off at 20:00 BST.