The UK government is set to announce the adoption of a new definition of anti-Semitism, with Prime Minister Theresa May to call the move an effort towards tackling hate crimes against Jews. The definition was agreed in May 2016 at a conference of the Berlin-based intergovernmental organisation International Holocaust Remembrance Alliance (IHRA).
A statement from the prime minister's office said that the new definition is intended to "ensure that culprits will not be able to get away with being antisemitic because the term is ill-defined, or because different organisations or bodies have different interpretations of it".
During a speech in London, the excerpts of which were released in advance, May will say: "It is unacceptable that there is antisemitism in this country. It is even worse that incidents are reportedly on the rise. As a government we are making a real difference and adopting this measure is a groundbreaking step.
"It means there will be one definition of antisemitism – in essence, language or behaviour that displays hatred towards Jews because they are Jews – and anyone guilty of that will be called out on it," May will reportedly say.
The prime minister will also say that Britain will be the first among the 31 nations that back IHRA to adopt the new definition, The Guardian reported.
The definition adopted stated: "Antisemitism is a certain perception of Jews, which may be expressed as hatred toward Jews. Rhetorical and physical manifestations of antisemitism are directed toward Jewish or non-Jewish individuals and/or their property, toward Jewish community institutions and religious facilities."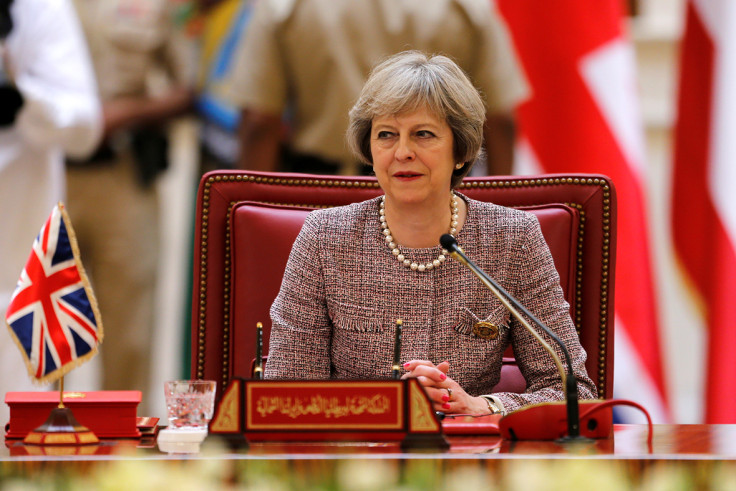 The prime minister will laud Israel for guaranteeing the rights of "people of all religions, races and sexualities" and say that the Jewish state wants to "enable everyone to flourish", Sky Newsreported.
The Labour party, which faced accusations that it failed to tackle anti-Semitism within its ranks, said it agreed with the new definition.
A spokesman for Labour leader Jeremy Corbyn said: "Jeremy Corbyn and the Labour party share the view that language or behaviour that displays hatred towards Jews is anti-Semitism, and is as repugnant and unacceptable as any other form of racism.
"Jeremy has consistently spoken out against all forms of anti-Semitism and condemned all anti-Semitic abuse, and set up the Charkrabarti inquiry into anti-Semitism and other forms of racism [in the party]," he added, referring to the probe panel headed by Baroness Chakrabarti, the former director of civil liberties group Liberty.