The ballooning costs of caring for Britain's ageing population may prompt Theresa May to support big rises in council tax bills, reports suggest.
It is believed that the prime minister is heeding warnings of an "absolute crisis" in social care funding, even though she reportedly stopped Chancellor Philip Hammond from addressing the issue in his autumn statement in November.
Martin Green, who is chief executive of Care England, representing care home providers, warned that rising demand, cuts to public spending and costs associated with the national living wage have turned the care system into a "house of cards".
He told The Times: "The whole thing could topple over at any moment and those who are poor and vulnerable will suffer most."
Since March 2016, at least 250 residential care homes have closed, with 5,000 beds lost over the past 18 months. The number of days that hospital patients wait on wards for suitable home-care packages has increased by 224% since 2010, the paper reported.
Chief Inspector for Social Care Andrea Sutcliffe said: "The system is approaching a tipping point. We've got increased demand and potentially a restriction on capacity. Unless we really get to grips with some of these problems ... we will get to an absolute crisis."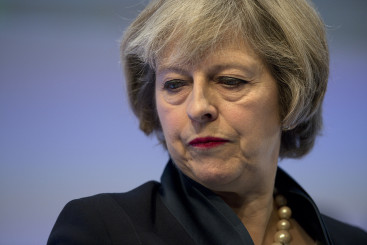 Ex-Chancellor George Osborne allowed councils to charge the social care precept. It was initially set at 2%, which adds about £22.39 to an average Band D council tax bill.
Sajid Javid, the communities secretary, is expected to give local councils the right to increase the precept at a faster rate when he announces this year's town hall funding package. One option is to allow councils to set a precept at whatever level they choose, which could mean rises of up to 7%, or more than £100 a year.
Concerned about how politically toxic this could be, one senior Whitehall figure told The Times: "We know that this isn't going to be enough but it's a first step. Be in no doubt everyone across government is well aware that this is a major issue that needs urgent attention."
Labour peer Lord Lipsey warned that there could be mass closures of care homes: "There is a danger that poor people in poor areas will end up without care, living a squalid life. There could be care black spots because the homes that are reliant on state funding will become unsustainable."