The average speed of UK broadband increased by 64% over the last 12 months to reach 14.7Mbit/s, according to data released by Ofcom.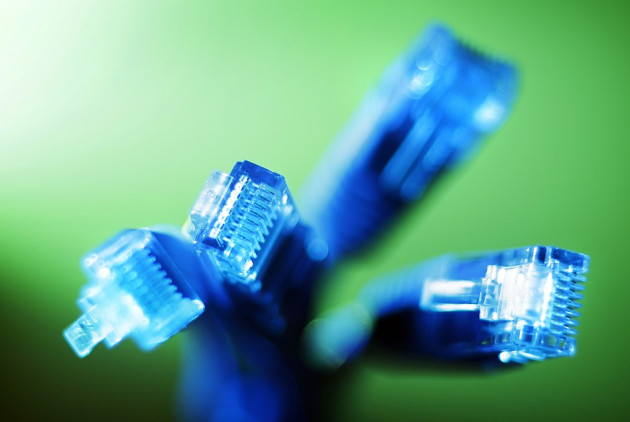 The telecom and media regulator said that between November 2012 and May 2013, UK broadband speed increased by 22% and that the average speed had more than quadrupled since Ofcom began publishing speed data in 2008.
Claudio Pollack, consumer group director, said: "With the average household now owning more than three types of internet-connected devices, consumers are demanding more than ever from their broadband service.
"Internet providers have responded by upgrading customers to higher speed services and launching new superfast packages."
These superfast connections - which offer speeds of at least 30Mbit/s - are gaining in popularity and accounted for 19% of residential broadband connections by May, up from 14% six months previously and more than double the 8% market penetration of a year ago.
Much of the speed increase was down to Virgin Media, which has doubled the speed of most of its cable broadband customers, pushing the average cable connection up from 18Mbit/s last year to 34.9Mbit/s in May.
Ofcom's findings came in the same week that data released by the Office of National Statistics revealed that 17% of UK homes were not connected to the internet, with 59% of those saying they simply did not need to be online. A fifth of the unconnected said they lacked the computer skills to get online, while 10% said they could not afford it.
Simpler switching
Ofcom also announced plans to improve the process of switching from one landline or broadband provider to another by stopping current providers from delaying or disrupting the transfer of their customers to a rival company.
The improved process will see the new provider take full control of the switch on behalf of the customer.
Under the new process, customers will no longer need to request a MAC code from their current internet provider, a process which can be lengthy and confusing. Ofcom has also set out additional measures to help prevent consumers losing their service during the change over process.
Pollack said the announcement "represents an important milestone in Ofcom's work to improve consumers' experience when switching provider. The move towards one clear system led by the gaining provider will result in a switching process that works in consumers' best interests".
Andrew Ferguson, editor of ThinkBroadband.com, said the changes were welcome but warned: "We are not expecting full implementation of the changes until 2015.
"It is slightly worrying that Ofcom has not included cable or full fibre (FTTP) services in the new switching process though it does cover fibre to the cabinet products from Openreach, as this could result in fragmentation of the market as we head into 2015 and beyond."
Ofcom said it may also review the switching processes for pay TV and mobile phone services, although no further details were given.