Osborne to U-Turn as Britain Posts Biggest August Budget Deficit on Record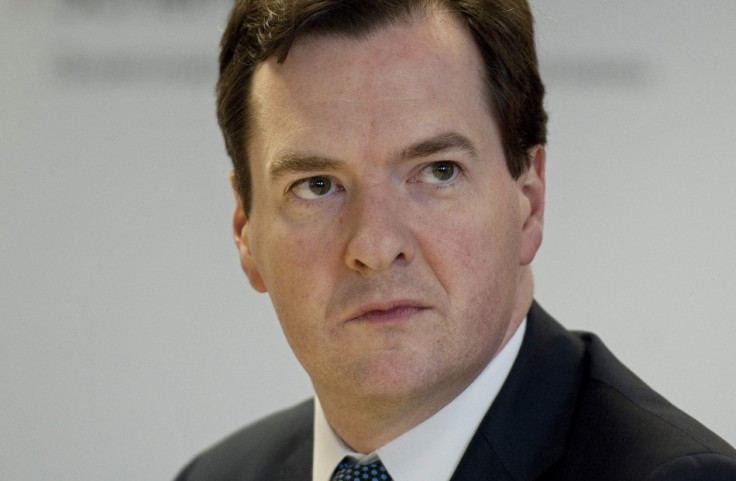 Britain's budget deficit in public finances widened to a record in August, adding pressure on the government's austerity strategy to bring the taxpayers' purse back into check.
As the recession rolls on many are questioning the austerity programme of swingeing departmental cuts - which the government says is essential to restore Britain's fiscal credibility - and say now is the time for spending to create jobs and stimulate demand in the economy.
The current public sector budget deficit hit £13.2bn last month, said the Office for National Statistics, up £400m from August of last year. Borrowing for the month rose marginally to £14.4bn when the costs for Britain's various financial rescues is stripped-out.
Overall Public sector net debt also grew to £1.039tn for the government's financial year which begins in April, up on July's figure of £1.031tn. This represents 66.1% of overall GD, the ONS said.
Chancellor George Osborne has the target of bringing debt down by 2015, but is expected to lengthen this date as the global economy struggles through crisis and uncertainty, particularly in the eurozone.
Britain has been in recession since the last quarter of 2011, when a collapse in construction sector output helped drag the economy into decline.
In the second quarter of 2012, GDP fell by 0.5 percent.
The government insists its austerity programme is imperative as the UK cannot go on adding to its debt pile because of more spending.
However as public sector debt grows, some are questioning if cutbacks should be eased and money invested by the government to create jobs and stimulate activity in the economy.
Recently it appeared that the government's stance on strict austerity was weakening, following several announcements on infrastructure investment.
Around £9bn will be spent upgrading the UK's creaking Victorian rail network and the government is looking into reforming planning laws to help speed up infrastructure projects.
The Treasury also has a scheme that sees it underwrite major infrastructure projects that are struggling to find finance and start work.
Bank of England policymakers have two credit easing schemes on the go to help free up affordable finance at banks for small businesses and consumers.
Many lenders are conscious of the dire global economy and wary of taking on additional risk, so have high rates and stricter lending requirements.
--
Follow @shanecroucher
© Copyright IBTimes 2023. All rights reserved.