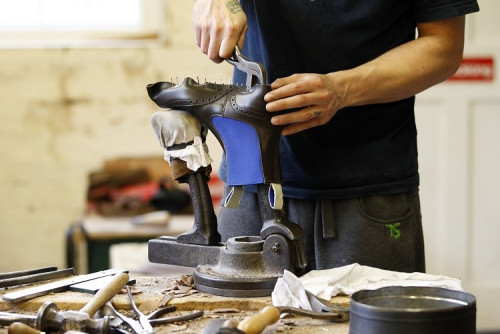 Britain's businesses are the most confident in 20 years, according to a survey by Lloyds Banking Group.
Firms expect total sales, orders and profits to lift in the opening six months of 2014 off the back of a domestic and global economic recovery.
This sent Lloyds' twice-yearly Business Confidence Index up 15 points to 45% on the previous survey in July 2013 and the best reading since 1994.
Business confidence increased across all of the UK regions. The index is compiled from a survey of 1,500 UK businesses.
"This is an encouraging improvement in confidence as we start 2014 and we hope that it will lead to a sustainable UK recovery allowing British businesses to grow and prosper," said Tim Hinton, managing director for SME and mid markets banking at Lloyds Banking Group.
More than a quarter of firms – 27% – said they intend to increase the size of their workforce in the first six months, though this is offset slightly by 10% saying they would be cutting jobs. However, it is a net ten point increase on the previous survey and the highest level since 1994.
"Businesses are now much more confident about their future trading prospects and they have a healthier appetite to invest, which is a sign that growth may be sustained into next year," said Trevor Williams, chief economist at Lloyds Bank Commercial Banking.
"The renewed confidence in recruitment prospects suggests that employment is set to rise further as economic activity picks up."
This bolsters the view that the UK unemployment rate will fall below 7% more quickly than the Bank of England forecasts it to at the end of 2015.
The BoE has set 7% as the threshold for reviewing its record-low 0.5% base rate under Governor Mark Carney's so-called "forward guidance", which gives markets an idea of when currently ultra-loose monetary policy will begin to be tightened. In the three months to October 2013, the UK unemployment rate dropped to 7.4%.
As well as investing in staff, Lloyds said over a quarter of firms (27%) plan to increase capital investment over the coming six months, against 11% who say they will cut back. The net 16% planning growth in capital investment is the highest level since 1994.