UK car production slides in August amid slowing demand
Total output falls 5.3% to 103,232 units.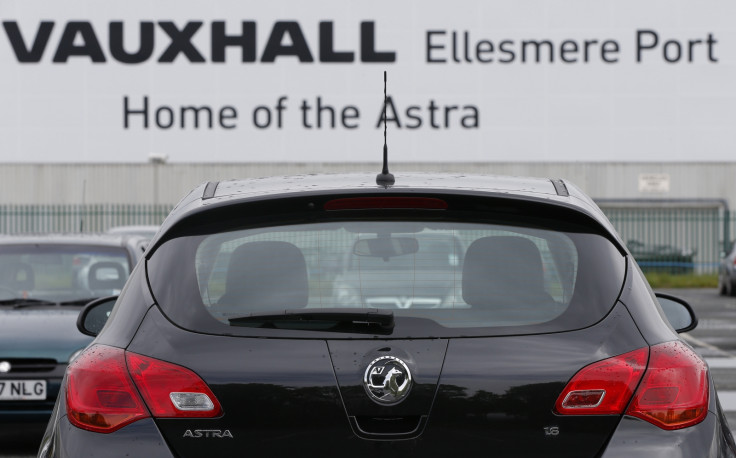 Car production in the UK fell in August amid slowing demand at home and abroad, fresh figures have revealed.
The Society of Motor Manufacturers and Traders (SMMT) said car output fell 5.3% compared to a year earlier in August to 103,232 units.
The number of cars built for the domestic market dropped 4.4% to 26,594 units – the seventh decline recorded in the past eight months.
Output for overseas customers fell 5.6% to 76,638, with total production in the first eight months of 2017 down 1.9% compared to the same period a year earlier.
"It's common to see fluctuations during the summer months, as output varies according to the timing and duration of holiday factory shutdowns," said Mike Hawes, chief executive of SMMT.
"However, the continuation of the longer term downward trend in domestic demand is a concern for production across the UK so it is vital for the future health of this sector that the current uncertainty around Brexit is removed and consumer and business confidence restored."
Nearly four out of five of the 1.1 million cars made in Britain this year were shipped overseas to more than 160 countries around the world.
The UK automotive industry generates around £77.5bn ($104bn) in annual turnover, with some 169,000 people directly employed in manufacturing and 814,000 across the wider automotive industry.
Members of the SMMT were overwhelmingly in favour of the UK staying in the European Union amid fears that Brexit could reverse the gains made by the industry over the last two decades.
Hawes warned in August that Brexit could lead to investments being rolled back in the automotive sector and small suppliers coming under pressure.
"It would just be utterly demoralising to lose so many of those advantages and the progress we have made [due to Brexit], and that is the general feeling in the industry," he said.
"We will rise to the challenge but ideally we want to have as many of the benefits as we currently enjoy because that has helped make the industry successful."
© Copyright IBTimes 2023. All rights reserved.