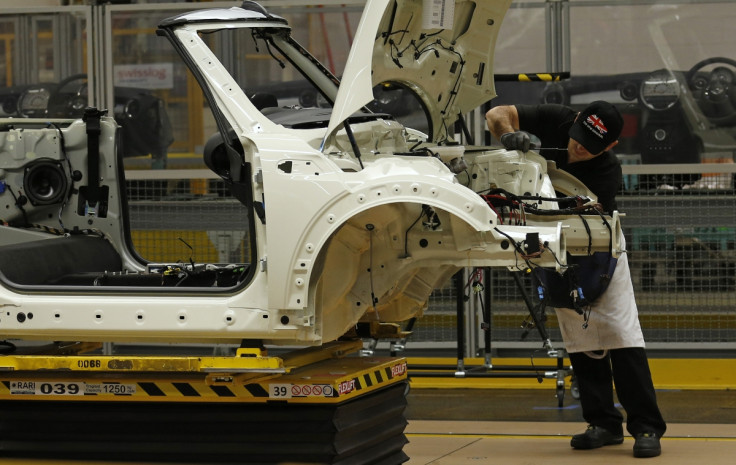 Weaker demand from companies and individuals dampened car sales in Britain last month, but the trend is expected in March, official figures released on Monday (6 March) showed.
According to the Society of Motor Manufacturers and Traders (SMMT), new car registrations fell 0.3% year-on-year last month to 83,115. The decline was largely driven by a significant drop in demand from both companies and privates, with the former falling 5.3% to 1,398 units and the latter slipping 4.4% to 36,018 units.
Meanwhile, sales to car rental firms were 3.3% higher than in the corresponding period last season at 45,699 cars.
February is a traditionally quiet month for the car industry but the decline was the first time sales have dropped in February over the past two years, but SMMT chief executive Mike Hawes expects the market to improve next month.
"February is traditionally one of the quietest months of the year and a steady performance was expected following another year of record growth in 2016," he said.
"We expect to see the market bounce back in March as buyers take advantage of the new '17-plate, as well as the last chance to buy a car eligible for current lower Vehicle Excise Duty — an annual tax on car ownership – rates before they change on 1 April."
However, analysts expect Britain's car sector, the second largest in Europe, to decline by approximately 5% in 2017 after booming over the past two years.
"2017 will progressively become a more difficult year for car sales after they reached a record high in 2016," said Howard Archer, UK and European economist at IHS Markit.
"It also needs to be borne in mind that there was likely some support to car sales in February from some purchases being brought forward before changes to vehicle excise duty are introduced in April."
Samuel Tombs, chief UK economist at Pantheon Macroeconomics, added February's decline highlighted conditions in the market were deteriorating quickly.
Most manufacturers have increased list prices by around 2% in a first step to responding to sterling's depreciation, and the pound's decline against the euro points to a further 5% rise in new car prices over the next year.
"The decline in sales in February is surprising, given that VED will rise sharply for cars purchased after April," he said.
"As a result, February's fall in car sales is just a taste of the weakness to come after April's VED changes."