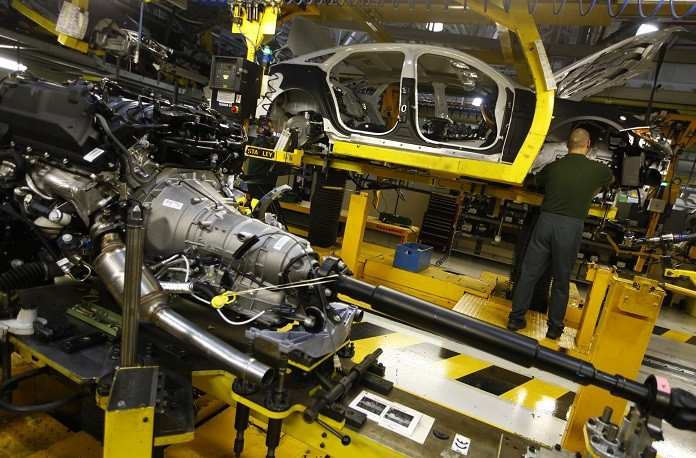 Britain's car market has peaked and could be set for a decline in sales this year, the head of the Society of Motor Manufacturers and Traders (SMMT) said on Thursday (5 January).
Mike Hawes, the SMMT chief executive, forecast a 5% decline in car sales over the next 12 months, adding the market has been more resilient than expected in the aftermath of the Brexit vote.
The weaker pound has forced manufacturers to raise prices, given 85% of the cars sold in the UK are imported. However, the sales have not declined by as much as analysts had expected and the industry recorded a fifth consecutive year of growth in 2016, as a record 2.69 million new cars were sold.
The figure represented a 2.2% year-on-year increase in sales. However, this was the slowest rate of growth since the rebound began in 2011 and Hawes said it was unlikely the sector would sustain this.
"We're talking about a market that is at peak demand, following the sector's resurgence after the recession. Growth at the rate we have seen can't continue forever. This is historically an incredibly high level. We're not talking about a collapse."
Despite the resilient performance in the months following the EU referendum, Hawes added: "Clearly, we have not seen the full effects [of Brexit] yet."
Data published by the SMMT on Thursday showed new car sales in the UK fell 1.1% year-on-year in December to 178,022. Sales to private buyers declined 5.5%, marking the ninth consecutive monthly fall, while sales to companies declined 0.8%.
While rising inflation is expected to lead to slower consumer demand over the next 12 months, low interest rates and the increased availability of finance deals should prevent a drastic slump in sales, the SMMT added.
A flurry of new models in the market propelled the boom in sales and should help to soften the blow of the expected decline. "Every niche imaginable is being filled by not just one brand but a number of them," Hawes said. "And people want connectivity in their cars."
The SMMT chief executive also stressed it was vital for Britain to maintain its current trading relations with other European countries, in a bid to avoid rising costs once the Brexit process is completed.
"Looking longer term, the strength of this market will rest on our ability to maintain our current trading relations and, in particular, avoid tariff barriers which could add significantly to the cost of a new car," he added.