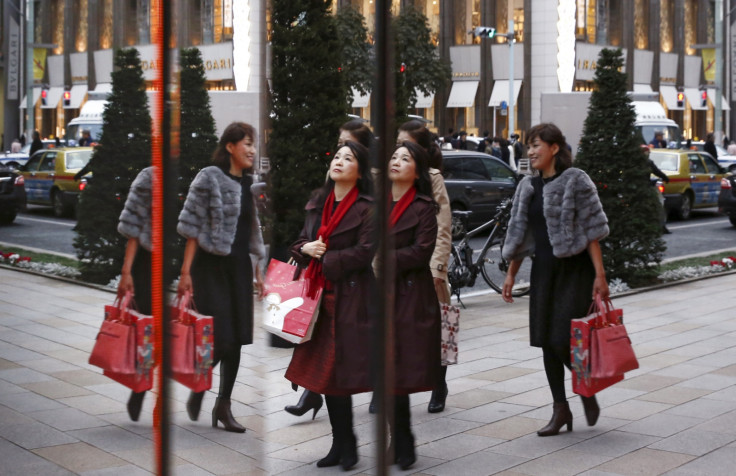 A latest survey conducted by financial services and consulting firm PwC has revealed that 22% of Britons expect to be better off in 12 months' time, compared to 24% in January. The marginal decrease in consumer confidence still places the total figure at its highest level between the years 2008 and 2014.
Although the confidence remains resilient, consumers appear to keep their expectations in check in the run up to the general election and the ongoing Brexit negotiations.
The survey's respondents expect to prioritise savings, while spending more on grocery shopping and home improvement. Consequently, cutbacks on eating out, technology items such as smartphones and tablets, and 'big ticket items' like furniture and home appliances are to be expected.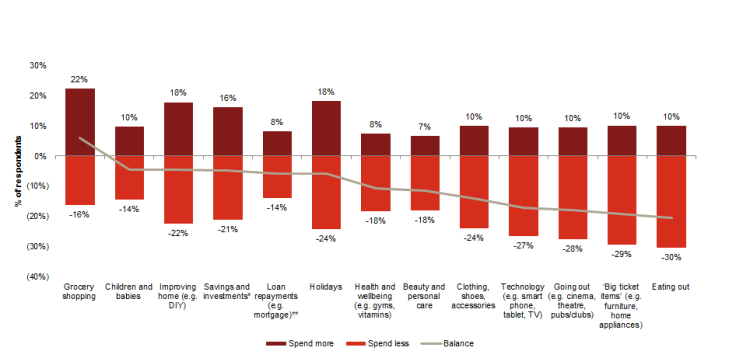 Commenting on the survey, PwC Retail Partner Lisa Hooker said: "Despite rising inflation and the recent slowdown in retail sales, consumers are still telling us they are relatively confident about their own personal prospects."
Hooker also remarked on the improvement in sentiment within the semi-skilled and manual workers demographic, which she attributes to last month's increase in the National Living Wage.
"Nevertheless, there are signs that consumers will be more cautious with their spending going forward", she added.
The survey also revealed 26% of the respondents are preparing to be worse off in a year's time, a figure that has remained unchanged since January.
The general sentiment of optimism seems to be concentrated in London, along with the North East and Midlands regions. Out of the respondents surveyed, Millennials and Generation Z candidates appeared to be the most optimistic, with 44% of 18-24 year-olds and 31% of 25-34 year olds predicting their disposable income to increase the coming year.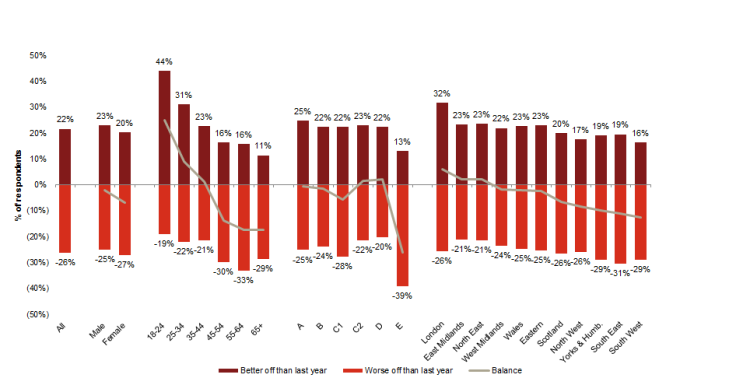 "Young people have markedly different spending priorities to older people," Kien Tan, PwC Retail Director, said.
"That doesn't come as a surprise, but what they are spending on might. They prioritise both savings and beauty expenditure ahead of groceries, going out and holidays."
Tan further opined that while retailers can bet big on the confidence of younger consumers, the overall data implies a continued slowdown in retail sales. A dent in the spending directed towards high street and leisure operators is also to be expected.
The survey covered 2,006 consumers across England, Wales, and Scotland.