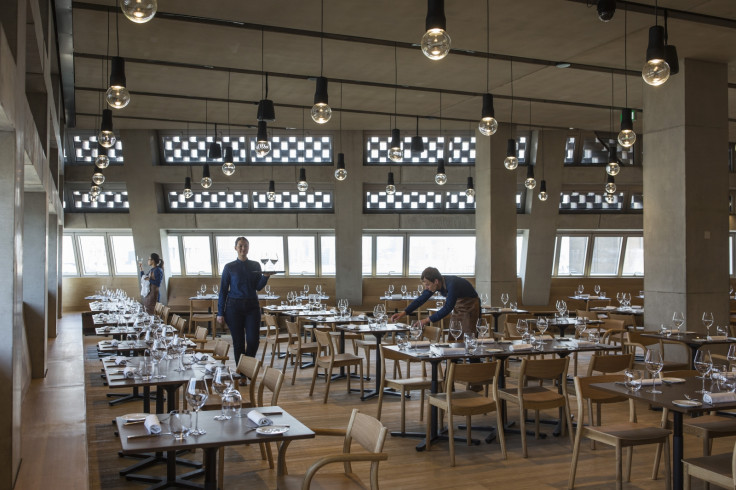 The month of October saw a 2.4% year-on-year increase in the UK's consumer spending, according to Visa. The American firm's UK Consumer Spending Index showed that the spending was not only better than September's 2.3% increase but was also the strongest rise seen in the country over the past six months.
The index was compiled by data company IHS Markit on behalf of the American financial services firm. It reflects the overall consumer spending in the country and not just that on its cards.
Highlights of the report as seen by IBTimes UK, were that the hotels, restaurants and bars sector saw the strongest year-on-year growth amongst the eight monitored broad sectors. This was up 9% year-on-year and marked the sector's fastest rate of growth since February.
Recreation & Culture and Food & Drink sectors also saw good growth in spending. While the former was up 7.4%, the latter saw a spending increase of 4.7% on-year.
The Clothing & Footwear sector also saw an increase in spending by 4.7%. This was not only the first increase since July but also the quickest pace this sector has seen since September 2015.
With regards to e-commerce and face-to-face spending, the report said that the former continued to dominate the latter. While e-commerce spending rose by 4.3% on-year, face-to-face expenditure increased by just 1.8%. Interestingly, it was the first time since July that growth was registered across both these categories.
However, it was not all positive. While five sectors experienced an increase in spending, three sectors saw a decline.
The Transport & Communication sector saw an on-year decline of 1.4%. Similarly, Miscellaneous Goods & Services saw spending decline by 2% in October. The Health & Education sector also registered lower expenditure in October. This was down 3.2% on-year.
Commenting on the report, Kevin Jenkins, UK & Ireland MD at Visa said, "Consumer spending growth rose to a six month high in October. Talk of potential price rises does not appear to have dented consumers' confidence, with spending up 2.5% on the year, on a par with pre-referendum levels.
"The experience economy continued to fuel this growth. Hospitality and leisure were the best performing sectors once again, boosted perhaps by the half term break and Halloween, with a noticeable increase in spend on food and drink.
"We've also seen two strong comebacks this month. Clothing and footwear bounced back strongly from a disappointing dip in the previous month, up 4.7% in October, and the highest level of growth since September 2015. New season stock, combined with a chilly start to winter created the perfect conditions for the high street to rebound from last month's flat line.
"As we get closer to the all-important Christmas trading season, it will be interesting to see whether the strong momentum in October continues into Black Friday and beyond."